Sandalwood's legendary musician Hamsalekha has landed in a controversy after a video of him making a controversial comment on late Udupi's Pejawar Vshwesha Theertha seer went viral. He has now given an apology following widespread criticism.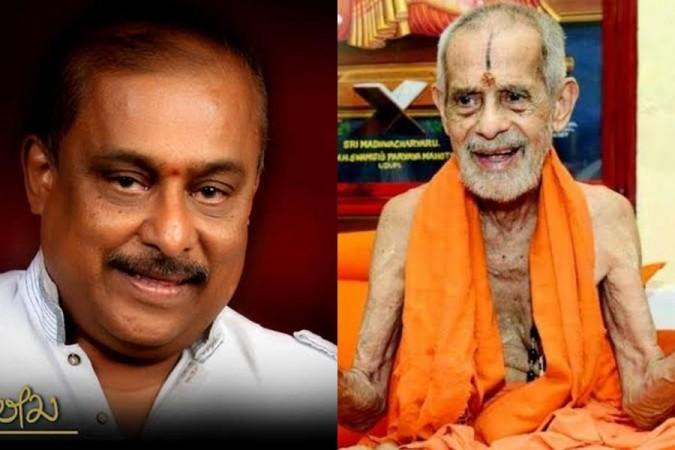 What's in the Video?
At an event in Manasagangotri in Mysuru last week, Hamsalekha stated that the seer should have visited the Dalits to his places instead of going to their colonies.
"Pejawar Seer used to visit Dalit colonies. He can only visit their houses. Can he eat chicken if offered to him? Can he eat mutton or liver fry? Visiting the houses of Dalits is not a big deal. Kumaraswamy started 'Gram Vastavya' (a village stay programme). Now, everyone is doing it... upper-class people should invite Dalits to their homes and feed them," he said in a viral video.
The legendary musician's comments on the seer were widely slammed online as not only it dragged a late person to the debate but also his remarks were on his food habit.
Reacting to the controversy, Sri Vishwaprasanna Theertha seer of Sri Pejavar Mutt said that Hamsalekha's comments had hurt them and devotees while stating that the late swamiji had worked for the upliftment for the backward class.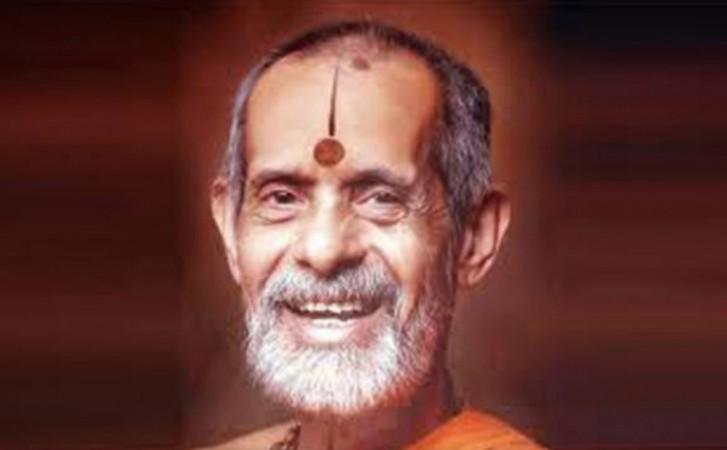 However, the seer said that they will not protest against Hamsalekha saying that "God is watching".
Hamsalekha's Apology
As the video went viral and people started criticising Hamsalekha, the musician shared a video to give an apology for his comments. "I did make a wrong statement and I apologise for my remarks over the seer. I keep people, who work for the upliftment of untouchables, in high regards. Even my wife disapproved of my comments. I am a musician and do not like to court controversy or hurt anyone. Just like my music my life and words should bring happiness," he said.
Watching #saregama one had a high respect for #Hamsalekha & never once did one even think of his religion, caste. Today with his worse than gutter language about #Hinduism #PejawaraShree he has lost every ounce of respect. Never again will we watch @ZeeKannada #boycottzeekannada

— Ravindra Vasisht (@rvasisht) November 15, 2021
#Hamsalekha alias Gangaraju insulted dalits more than Pejavar Shri,
does he think that dalits consume only meat and offer only meat to their guests?
he harmed their mobility and inclusiveness more than any others

— The wandering hermit (@the_jagannatha) November 15, 2021
Don't miss this wonderful Tweet Thread from @dharmadispatch If he has to say this, imagine the hurt that AH #Hamsalekha must have inflicted on #Karnataka https://t.co/TW6sqPEhLB

— Suresh ?? (@surnell) November 15, 2021
By mud slinging on Pejawar Swamiji?

What did Pejawar Swamiji do to offend anyone? He reached out in his way.

It isn't #Hamsalekha 's business talk about dietary custom's of Pejawar Swamy.

If Hamsakekha feels he can add better value, let him do so without negativity.

— Praveen (@openmindedatma) November 15, 2021
And this #Hamsalekha perhaps thinks he is the Lord Indra in the Svargaloka conducting his Durbar, while performing his alleged Mahaguru role in @ZeeKannada 's #SaReGaMaPa reality show. Just observe his facial expressions, hand movements during the show. ??? https://t.co/jYEeI7lPtI

— VADIRAJ C S ?? (@vschanna) November 15, 2021
Shame on you #hamsalekha for insulting our guru Shri #pejawarashri.
ಪೇಜಾವರ ಶ್ರೀಗಳ ಬಗ್ಗೆ ಮಾತಾಡ್ಲಿಕ್ಕೆ ನಿಮಗೆ ಯೋಗ್ಯತೆ ಇಲ್ಲ ಗಂಗಾ ರಾಜು ಅವರೇ.#hamsalekha Apologize !! @ZeeKannada remove this guy from your show this guy don't deserves to called as Mahaguru@gvaroon @sameer_mariner pic.twitter.com/OxpsKyIFQs

— Sheshagiri Deshpandey (@SheshDeshpande) November 14, 2021
#Hamsalekha is an example of how to lose 25 lakh fans for some whistles by 25 people. What a terrible fall from celebrity status!

A good warning to anyone trying to speak ill about Hindu Swamy's for cheap publicity. Hope he recovers quickly by genuinely repenting for his words.

— Kiran Kumar S (@KiranKS) November 15, 2021