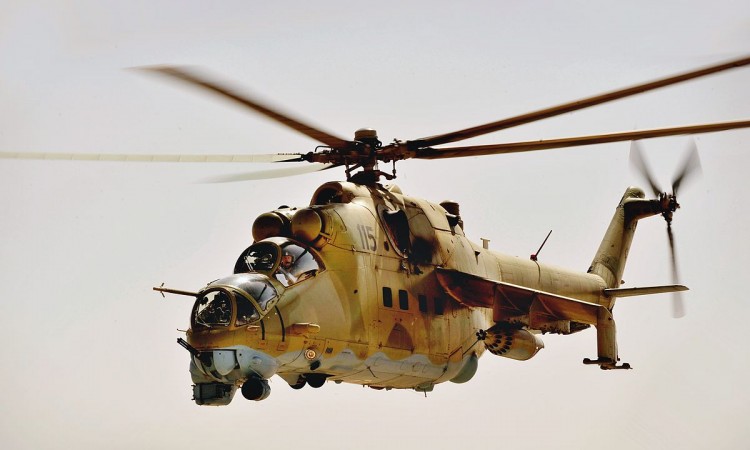 During his recent visit to India, former Afghanistan President Hamid Karzai had urged the Narendra Modi government to get "bolder" to fulfil the needs of the Afghan military. As the President, Karzai had earlier given a list of military equipments that his military required. But the then-central government had not made any commitment due to sensitivity to Pakistani and U.S. concerns.
"India should be a lot bolder in meeting the military needs of Afghanistan. I want India to take bold steps and put caution behind to bolster Afghan defence capabilities. At that time, India was considerate of the views of Pakistan, surprisingly, and also of the views of the U.S.," Karzai was quoted as saying by the Indian Express.
"India is ideally located to provide Afghanistan necessary defence equipment, military hardware and training to our army. The current government has provided some helicopters, but we would want them to do more," he added.
India's Afghan policy has seen a change under Prime Minister Modi and the government has also agreed to provide four Mi-24/25 attack helicopters to Afghanistan. India is in the process of phasing out these aircraft.
Three of the helicopters were delivered to Afghanistan before Modi went there in December 2015. Currently, India is awaiting spare parts from Russia for the fourth helicopter, said a report in The Hindu.
"The fourth helicopter is yet to be transferred. It needs spares before it can be made fully operational and the spares have to come from Russia," diplomatic sources told The Hindu.
Earlier, India had restricted itself to providing military training and non-lethal equipments to Afghanistan. India had also provided three Cheetal utility helicopters manufactured by Hindustan Aeronautics Limited (HAL).
Though Afghanistan has put forward a request for additional Cheetal and Mi-24/25s, the report noted that IAF has said that it will not be able to provide more helicopters due to its own operation requirements.