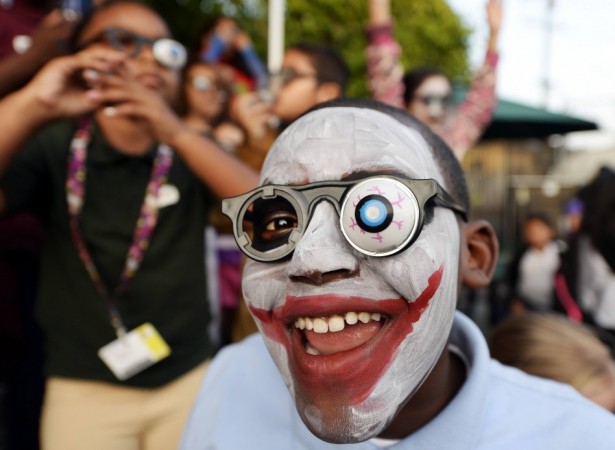 The month is coming to an end, and the spooky festival of Halloween is approaching. It is now time to think about candy, costumes, pumpkins, goblins, witches and other ideas to make your Halloween party interesting.
Halloween is all about scary costumes and settings, and hence coming up with more creative but simple ideas will make a perfect party.
Scary costumes
There are several new costumes available in the market this year, apart from the usual witches and vampires. One can even create his/her own costume. Ice Bucket Challenge, Games of Thrones, iPhone 6, Frozen and many more costumes are trending this Halloween. The hosts can also set a creepy and spooky dress code, and tell the guests that the scariest costume will win a prize.
Spooky decoration
It will be fun to give your house a haunted or scary look by decorating it with carved pumpkins, masks, skeletons and cobwebs. It will be interesting to also have a spooky collection of tracks to play throughout the party.
Horror movies
To watch horror movies in a spooky house in the middle of the night will be fun. It's good to have a home theatre but if not, try to get a projector and watch the movie on your wall.
Creepy food items
If you want a great party, you have to work hard a bit on the day's food. Try to give scary shapes or add red colour to food items.
Halloween games
Chinese Whisper, Dark House, Hide and Seek in spooky corners will be some fun games for your Halloween.
Try to be creative and come up with the spookiest ideas for your Halloween party this year.