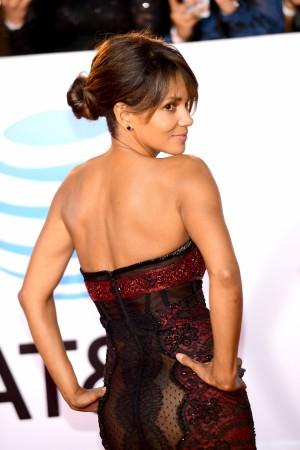 X-Men movie star Halle Berry has shared a stunning topless picture of herself from the Sahara Desert, in which she has asked her 4.3 million Instagram followers to take good care of their body as it is the only place where one lives.
Halle Berry recently went topless in Morocco's sand dunes to address an important issue regarding one's health. The 52-year-old Jock Wick 3 movie actress has proved once more that there is no one like her in the entertainment industry. She recently shared a stunning topless picture of herself with a caption, "Take care of your body, it's the only place you have to live."
In the topless picture, Halle Berry wears nothing but wide-legged black trousers, which are accompanied by a number of heavy beaded necklaces. She has cupped her breasts by own hands.
Check out the topless picture here: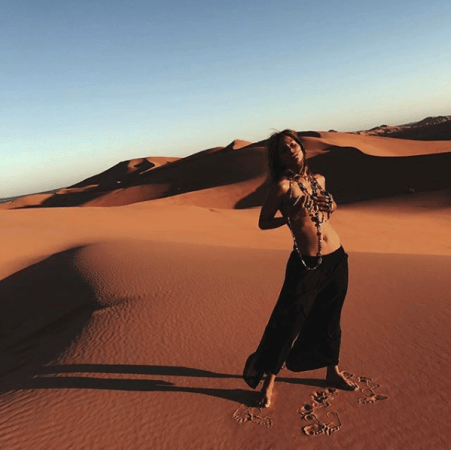 Apparently, this is not the first time when Halle Berry has stripped down. Back in 2016, the former James Bond actress stood with her back to the camera, and long curly hair falling loose behind her as she looks ahead into the forest. In the uploaded picture, Berry wore thick bracelets around her wrists. She captioned the image as:
"Hi everyone. Welcome! Today is a very exciting day for me... I'm looking forward to sharing our world through images that reflect my emotions and perceptions. I am in awe of photography and its ability to capture and reflect this extraordinary world that we live in. I'm excited to share with you my love of nature, the arts, fashion and much more in the hopes that the images will inspire, promote conversation and bring you joy."
Here's that old picture of Halle Berry: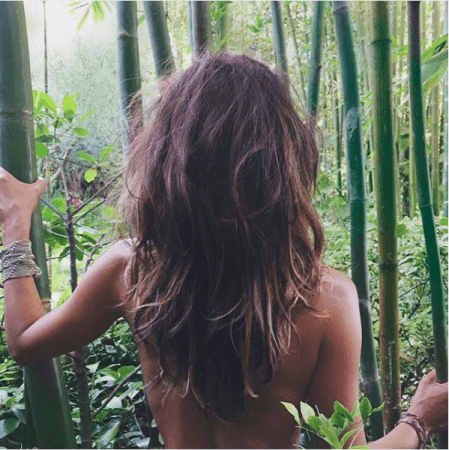 Over the years, Halle Berry has stayed in great shape. As per an earlier report by Hollywood Life, she has walked an extra mile to take care of her fitness while shooting for X-Men movie franchise. As per a source, the Academy Award-winning actress follows "a cardio-heavy workout routine, and she believes increasing the blood flow and getting the circulation moving stimulates cell renewal and helps promote a glowing complexion."
Meanwhile, fans will get to see Halle Berry as an assassin named Sofia in the upcoming John Wick movie. In the awaited John Wick 3: Parabellum, she will share screen space with Keanu Reeves, Mark Dacascos, and Ian McShane. The third part in the John Wick franchise is scheduled to release on May 17, 2019.