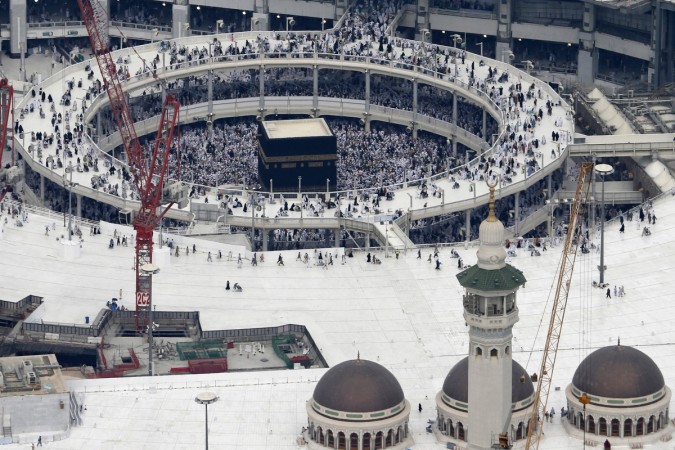 Muslims from more than 180 countries will arrive in Mecca in Saudi Arabia for the annual five-day Hajj (Haj) pilgrimage, which begins on the eighth day of Islamic month Dhu al-Hijjah. This year, the five-day Hajj pilgrimage, which is the largest annual religious gathering in the world, will begin on Saturday, Sept. 10.
For Muslims, attending Hajj is one of the five pillars of Islam and every adult must attend the annual pilgrimage once in their lifetime. Every year, more than 3 million Muslims from across the world attend the annual pilgrimage in Mecca and this year will be no different.
So, before the start of the five-day pilgrimage here is an aerial view of the Kaaba, the holiest shrine in Islam, at the Grand Mosque in Mecca.