Justin Bieber and Hailey Baldwin are head over heels in love with each other. The new couple in town is not leaving any grass untouched when it comes to showing their love and devotion for each other. On one hand, Justin's fans are happy and excited to see this phase of the pop singer, there are also reports that Justin's own fiancé is worried when it comes to Selena Gomez. As per the report, it is not possible just to forget the talented Justin Bieber.
Justin Bieber and Hailey Baldwin amazed everyone when they took to Instagram to officially confirm their relationship. The 24-year-old Justin posted an adorable picture on his Instagram handle that accompanied with a long message in which he talked about his true feelings for the famous model. Hailey is also enjoying her time as Justin's fiancé but according to an alleged report from HollywoodLife, she understands the love Selena Gomez had with him. In addition to this, she also does not expect that Selena will get over the Canadian pop star anytime soon.
"Hailey feels bad that Selena will probably never fully get over Justin, nor should she, because he is the most amazing man ever. Hailey loves Justin because he is sexy, talented, rich, successful, world famous and the hottest, most handsome guy ever," adds the insider.
With all the amazing qualities, Hailey feels that she is the luckiest girl in the world but at the same time she "sympathizes for Selena because it must be impossible for her, or anyone who has ever dated Justin, to ever forget him or stop missing him."
"There is only one Justin in the world, and Hailey is convinced Selena will never be able to replace, or get over him, no matter how hard she tries," adds the alleged insider.
Apart from writing down an alleged letter to Justin Bieber, Selena Gomez has been silent about his engagement. She had previously revealed that she does not like when she comes under the radar for her relationship with the singer. In an earlier interview with W Magazine, she told that "To me, it was: I'm 18, I have a boyfriend, we look cute together, we like that. Then I got my heart broken and I cared. Because people had no idea what was going on, but everywhere it was a million different things. I was kind of in a corner, banging my head against the wall. I didn't know where to go."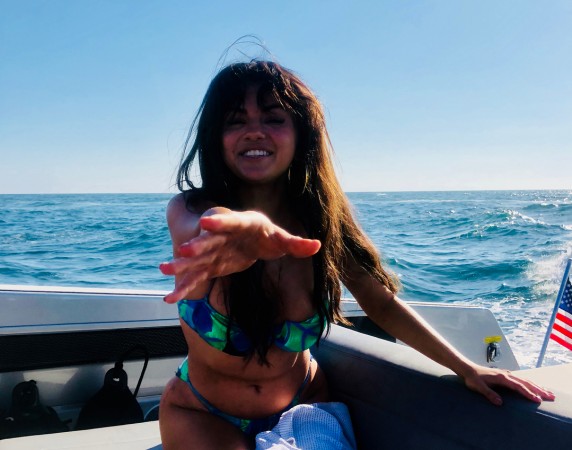 In addition to this, a recent report talked about Selena Gomez's new plan of getting over the fact that Justin Bieber is now engaged to someone else.
Furthermore, the claims made by HollywoodLife are not verified by the star's spokesperson. Well-wishers of Justin Bieber, Hailey Baldwin, and Selena Gomez are advised to take these as yet another rumor about their private lives.