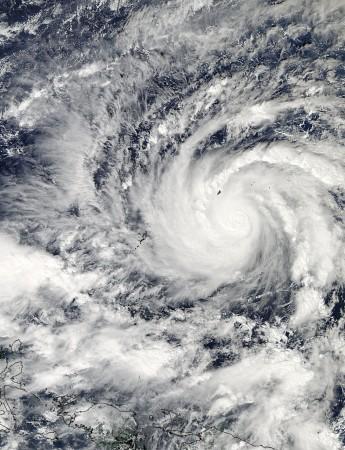 Even as thousands have been evacuated from the Eastern Samar province in Philippines where typhoon Hagupit is expected to make a landfall on Saturday, the storm is likely to have a 'high humanitarian impact' and affect 13 million people.
Hagupit was downgraded from its super typhoon status on Friday.
Only last year, 7,000 people were killed or went missing when Typhoon Haiyan struck Philippines. It was the most powerful typhoon to have hit land in recorded history.
While Hagupit is not expected to be as strong as Haiyan, a large number of people in the storm-prone country's population are likely to be impacted.
According to the UN Global Disaster Alert and Coordination System's 'red alert' message, an estimated 13 million people are likely to be affected by the storm, which has been listed as a Category 4 storm.
While the 1.2 million people living in the coastal regions will face the direct impact of the storm surges, which are expected to rise as high as a one storey building, millions of others will be affected by the wind speeds and extreme rain, along with a potential risk of landslides.
The risk to life and property is heightened as the storm is not expected to clear from land till Wednesday, and is likely to trigger flash floods.
Schools and offices remained shut since Thursday, and several flights were cancelled.
More than 15,000 families have been shifted out of Tacloban, which bore the brunt of the devastating Haiyan storm last year.