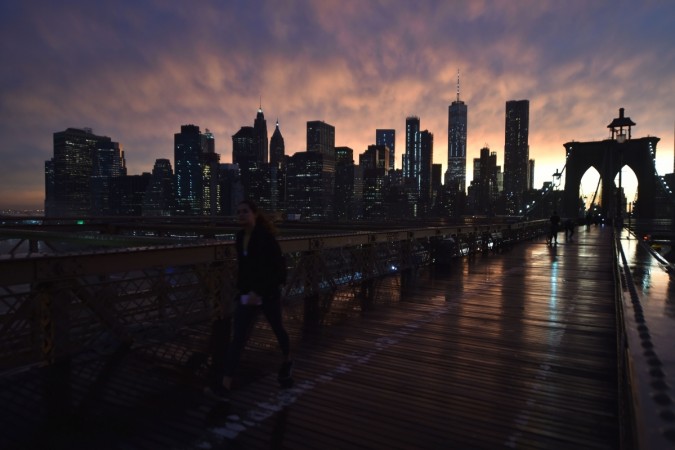 While the year 2018 brought along a lot of not-so-pleasant surprises in terms of US immigration and H-1B visa laws, it looks like 2019 isn't going to be too different either. The Department of Homeland Security on Wednesday, October 17, said that the US Citizenship and Immigration Services (USCIS) aims to propose new laws by January 2019 and it is likely to be for the benefit of US workers.
Speaking of the change, the DHS said that the new proposal will aim to "revise the definition of specialty occupation" under H-1B, and tweak it in such a way that only the best and most-efficient foreign nationals will be permitted to come to the country and work, reported the Press Trust of India.
Not just that, the changes will also redefine employment and the relationship between an employee and employee, with focus on US workers and wages and how to "better protect" them. The proposal will also lay down certain guidelines when it comes to payments to H-1B visa workers to ensure they are compensated appropriately and adequately.
The proposal will be under the Unified Fall Agenda of the Donald Trump administration and likely to affect many Indian tech giants in the US, as well as, contract-based companies in the IT industry, most of which is owned in Indian Americans.
The announcement comes days after Trump said that wanted high-skilled people to enter the US and that merit was the key factor. "I'm very tough at the borders. We've been very tough at the borders. People have to come into our country legally, not illegally. Legally. And I want them to come in on merit," Trump had said during a press briefing at the White House.
When asked about his stance on immigration, he explained that he was not anti-immigrant but was a firm believer in merit. "What I want is merit. I want a lot of people to come in. We have great car companies entering our country again. This hasn't happened for 35 years. We have companies like Foxconn going to Wisconsin with a massive, massive plant," he added.
"We need people coming in, but we want them to come in on merit. We want people that are going to help us. It's very important."
Amid these proposals and Trump's stance, the USCIS has been hit by a lawsuit for issuing visas for extremely short duration, some as less as 12 days.
ITServe Alliance, a non-profit trade association, in its petition filed on October 11, said that the USCIS has been tweaking the rules on its own, whereas the law states that an H-1B visa must be issued for a three-year period, unless requested for a shorter time by the employer. The three-year visa can then be extended for a maximum of six-years.
Substantiating its claims, ITServe Alliance mentioned in the petition that an H-1B visa was issued from September 17 to 29 (12 days), while others were issued for 28 and 54 days, reported the Times of India.
If that wasn't enough, there were times when the USCIS sent approval notices after the duration of the visa had expired. For instance, the H-1B visa was granted from June 15 to August 10, 2018, but the approval notice was sent on August 29, 19 days after the visa had expired.