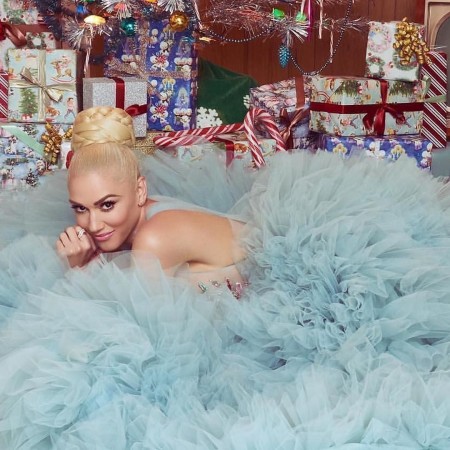 If you're wondering what Gwen Stefani has been up to when she's not overloading with her Christmas album promotions, look no further. The pop dive flaunted a full-on holiday season mood when it came to Thanksgiving celebrations with her family and boyfriend, Blake Shelton.
Also read: Gwen Stefani turns 48: A Barbie-themed party and surprise from Blake Shelton
A week post promoting her album You Make It Feel Like Christmas in New York, the 48-year-old singer documented her entire holiday celebration from Oklahoma, on her social media accounts.
Her post on Instagram read, "Had the best thanksgiving," under a photo of her 41-year-old boyfriend giving her a kiss on the cheek.
But the No doubt singer didn't stop at just that, as she also posted a family portrait and another picture of her beau, fishing.
There were behind the scenes scoops in abundance on her Instagram story, with videos and photos of decorations flooding her followers' feeds. The centrepiece of her Thanksgiving dinner table happened to be the highlight when it came to decorations.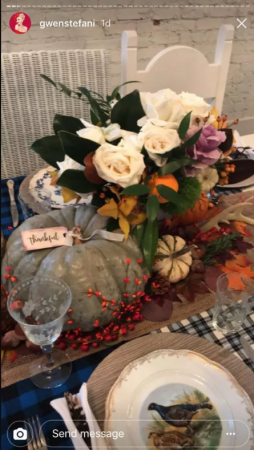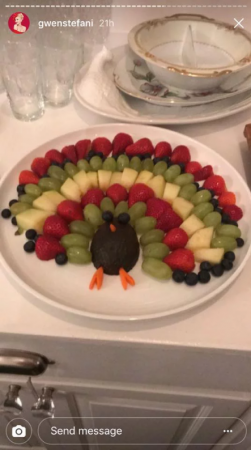 Her sons, nieces and nephews were put in charge of making place settings with guests' names, and she allowed fans a glimpse of her son Zuma placing Blake's name next to hers.
But when it came to People magazine's Sexiest Man Alive 2017 himself, he was seen announcing to the camera that You Make It Feel Like Christmas had moved up on the iTunes Charts, which made the room erupt in congratulatory cheers.
While Blake couldn't stop flaunting having bought his lady love's album on his phone, Gwen herself allowed fans a sneak peek into her family members getting busy with the preparations and enjoying wine with her.
This isn't Gwen and Blake's first Thanksgiving together though, as the couple had celebrated last year's Thanksgiving week together, following up with celebrating Christmas Eve with her father Dennis and her three sons Kingston, Zuma, and Apollo.
"[He's] somebody that is at the top of their game and talented and genuine and cool and generous and just not self-aware at all — completely a man," Stefani has shared with People magazine, about why her beau, Blake, is the perfect choice for Sexiest Man Alive.
"He doesn't even know how cute he is. [He]'s cocky but only because he's a cowboy!" she quipped. "It's interesting because I don't think any of those things like beauty or sexy or whatever way you want to describe humans is necessarily a physical thing that people are attracted to.
Gwen added, "It's all about the heart, and [Blake] has that big ol' gigantic heart in there, so he's quite an attractive human. I'm not the only one that thinks it!"
Which is true, since Blake told Hoda Kotb back in summer that, "We're just content and happy, and it's just an incredible feeling," he