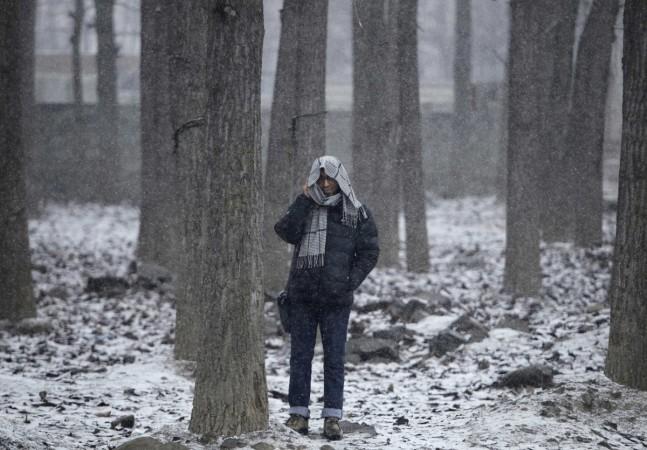 The upper reaches of Kashmir valley, including the tourist destinations of Gulmarg, Pahalgam and Sonamarg, received the season's first snowfall as the temperature plummeted to minus 2 degrees Celsius on Thursday night.
The Meterological Department official said that Gulmarg recorded 2-3 inches of snow till Friday morning and that the snowfall is expected to continue for few more days.
The early snowfall has brought cheer to the tourists visiting the valley. The J&K Tourism department prepares for winter sports and entertainment activities for tourists and locals during this season.
As Gulmarg and Sonamarg wore picturesque white look, heavy rains lashed Srinagar city and other low lying areas on Thursday night and Friday morning. The MeT department has predicted more rains in days to come.
The J&K Police said that Jammu and Srinagar road was still open to highway traffic whereas the Srinagar-Leh Highway has been closed for vehicular movement. The rains broke the long and dry spell in the valley.
The farmers, however, seem upset as the inclement weather disrupted the ongoing apple harvesting activities in Shopian, Baramulla districts of the valley.
"This year, the overall precipitation in Kashmir valley was much less which also affected the agricultural produce . The timely rainfall is what most of the fruit growers in Kashmir depend on. At this time, we are plucking apples, packaging them and exporting them to other Indian states. The frequent closure of highways due to rainfall and snowfall is definitely going to put us into difficulties. Although we wish for abundant snow during December and Januray," Shah Wasif, an apple grower from Shopian told the International Business Times, India.