The Election Commission (EC) announced on Thursday that the Gujarat Assembly elections will be held in two phases on December 1 and December 5. The counting of votes will be on December 8.
The Model Code of Conduct has come into effect in the state following the announcement.
There are over 4.9 crore electors eligible to vote during the polls. In the context of this, Chief Election Commissioner Rajiv Kumar has informed that a special observer for accessibility and inclusion for women, the elderly and persons with disability will be deployed during the polls. Also, 1,274 polling stations will be completely managed by women and security staff.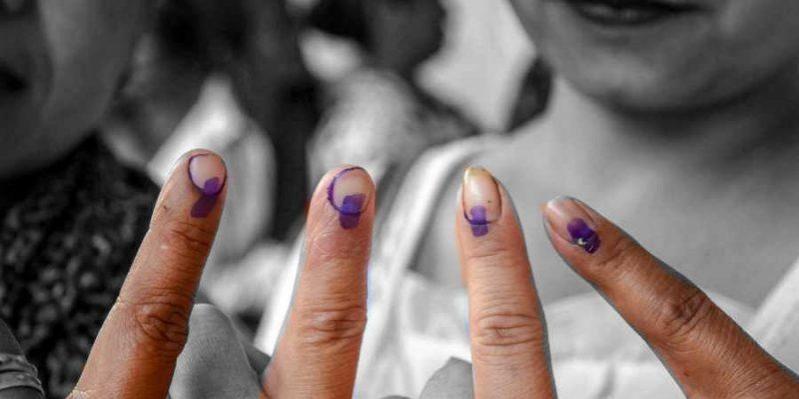 "There will be 182 polling stations where one will be welcomed by PWD. For the first time, 33 polling stations will be set up and managed by the youngest available polling staff," said Kumar.
Further, he highlighted the special emphasis on the participation of third-gender voters in the poll process. "Special camps organised in each district to facilitate enrolment. In Gujarat, the number of registered TG voters in 2022 doubled in comparison to 2017," he said.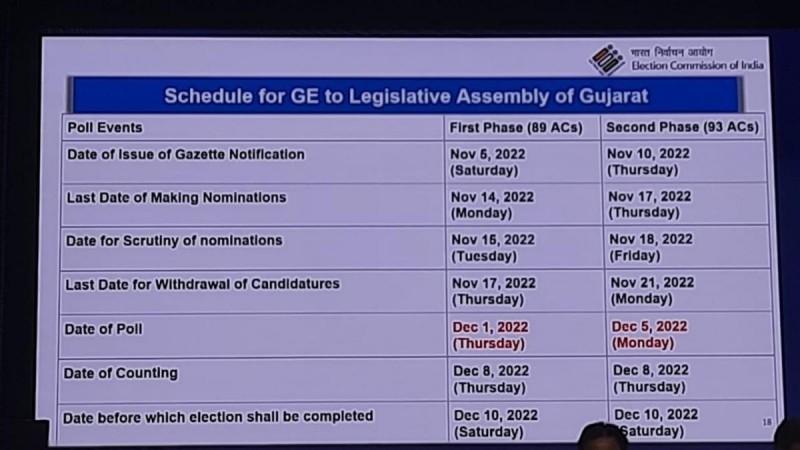 In addition, Kumar responded to the allegations of a delay in announcing the dates of the assembly poll. "We announced the election dates 110 days ahead of the expiry of the Gujarat assembly. And there will be a 72 days gap between the counting of the result and the expiry of the assembly in Gujarat," he said.
The term of the 182-member Gujarat legislative Assembly will end on February 18, 2023. The upcoming polls come against the backdrop of the recent bridge collapse in Morbi that resulted in the deaths of 135 people. The incident led to political backlash, with Aam Aadmi Party (AAP) Arvind Kejriwal going forward and saying Bhupendra Patel has no right to continue as Gujarat Chief Minister.
"Morbi bridge collapse in Gujarat was a result of massive corruption. Prayed for those who lost their lives in the incident. The CM has no moral grounds to continue on the post," said Kejriwal.
"This is a case of big corruption and efforts are being made to suppress it. A watch company was given the contract to build the bridge. Maintenance work was given without any tender. Neither the name of the company nor the owner is mentioned in the FIR. The CM has no moral right to continue," he added.
Related