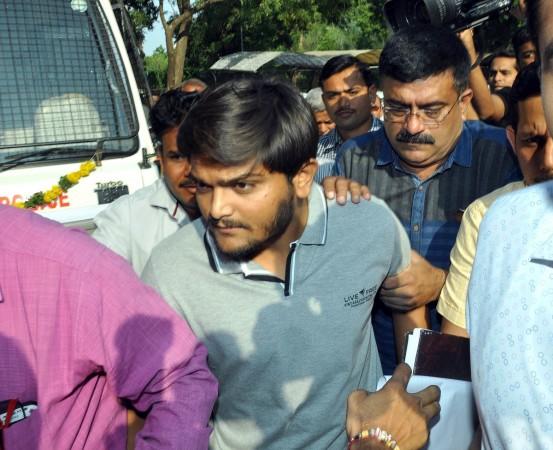 The BJP may have a tough fight on its hands in the Gujarat Assembly elections, expected to be held early next year, with the Aam Aadmi Party (AAP) looking to join hands with the Patidars, led by Hardik Patel, and test electoral waters in the state.
While speculations of such a move have been rife for quite some time now, the AAP's fresh move to organise rallies and drup up support in Gujarat, combined with party convenor and Delhi Chief Minister Arvind Kejriwal retweeting Patidar stir leader Hardik Patel have fanned the rumours that the two sides may join hands in order to give the BJP a tough time.
Gujarat has been a pocket-borough of sorts for the BJP, with Narendra Modi — now prime minister — having been repeatedly elected chief minister from there. However, the party's position has weakened in the state in recent times, with Anandiben Patel, who had become chief minister after Modi had vacated the post to don the mantle of prime minister, resigning just a couple of months ago.
The current chief minister is Vijay Rupani, whose electoral leadership of the Gujarat unit is hitherto untested, and will become apparent only in the upcoming assembly election. It is to take advantage of this weakeness or vulnerability in the state that the Patidars and the AAP may be joining hands.
The Patidars — who have been agitating for some time now in demand for reservation for themselves in schools and government jobs — have managed to scare the BJP in a couple of local body elections, but have not posed a really big threat so far. However, it remains to be seen how Patel — whose bail conditions in cases ongoing against him say he has to stay out of Gujarat for six months — will steer his men when he is not in the state.
The AAP, on the other hand, may be looking to replicate the success it had tasted in the Delhi Assembly elections, where it had captured 67 of the 70 seats, reducing the BJP to just three in the assembly and entirely routing the Congress.