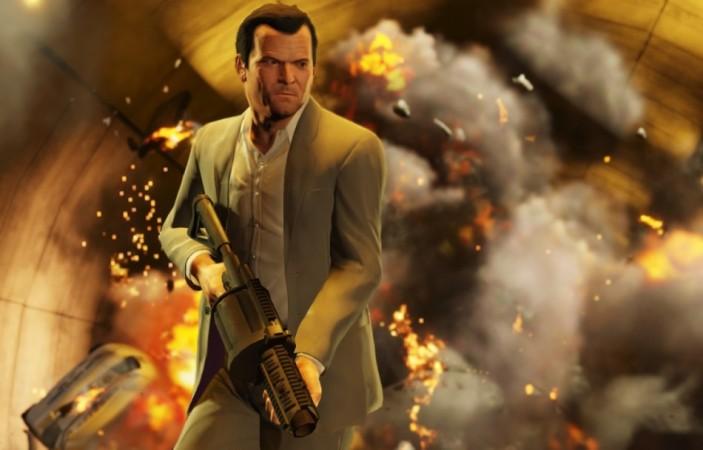 Amid the success of Grand Theft Auto 5 (GTA 5) and recently released GTA Online games, British game developer Rockstar has sent a new wave of excitement confirming the release of GTA 6 with DLC packs for GTA 5 in the future.
Rockstar North President Leslie Benzies has revealed that the studio has 'about 45 years worth of ideas' for the next iteration of the game.
However, he added that the company will concentrate on GTA Online as the version has been facing errors since it was launched.
"We don't know what GTA VI will be, but we've got some ideas. GTA Online is the focus right now. There ain't no rest between finishing V and then Online," Benzies told Develop magazine in an interview.
Benzies said that Rockstar North has some DLC (Downloadable content) planned for the game which might be introduced in the future.
"Plus we have some other things - stuff, DLC, I don't know how to describe it exactly - that we'd like to do, and we'll pick the right ones," he added. This also indicates that the DLC packs for GTA 5 or GTA Online might be under development.
Meanwhile, Rockstar has revealed certain updates on the technical errors for the Sony PlayStation 3 users, which include reserved server log-in issue, tutorial mission bug fixes, post-tutorial mission game bug fixes and the discontinuation of GTA cash packs until every error has been resolved. The fixes were to be released soon.
UPDATE: Rockstar has revealed a list of fixes which have been done for the PS3 users. A total of ten in-game fixes including online tutorial issues, cash and bank issues, losing apartments and others have been mentioned by Rockstar. The detailed list can be seen here. Rockstar has also launched a suite of GTA Online features at the Rockstar Social Club website which includes, player statistics, bookmarking jobs to add in the game, GTA online guide and others