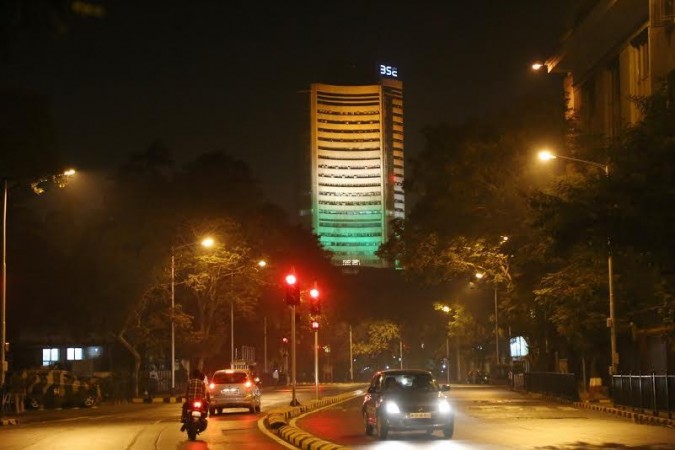 The passage of the Goods and Services Tax (GST) Bill on Wednesday by the Rajya Sabha failed to trigger a bull run on Indian stock markets on Thursday, with the BSE Sensex trading with gains of less than 100 points at around 12 noon.
The 50-scrip benchmark index opened with gains but they were not major, as was expected. The index was trading at 27,768, with Tata Motors, Tata Steel and Adani Ports leading the modest rally.
The NSE Nifty 50 was up by less than 10 points at 8,554.
The Indian rupee opened higher at 66.85 to the US dollar from the previous day's close at 66.99.
The run-up to the introduction of the Bill in the Rajya Sabha with amendments insisted by the Congress made the passage a foregone conclusion. Besides, the cumbersome next steps and the flip side of the Bill have already been factored in by investors.
"Local investors probably are aware that the beneficial impact of GST will come with a lag of a few quarters. The local investors may also guess and estimate that the growth may take a hit on introduction of GST and inflation may see a bump up. Further haggling over key issues of standard rate in the GST council after the bill is approved by more than 50% of states may create its own uncertainty," HDFC Securities said in analysis on Thursday.
The rates under the GST regime are likely to be in three slabs, with the highest at around 40 percent and the lowest below the standard rate to be fixed by a bipartite body called GST Council.
"The Revenue Neutral Committee, headed by the Chief Economic Adviser Dr Arvind Subramanian, appointed by the Government of India had suggested a revenue neutral rate of 15-15.5%, with the highest rate of 40% on the demerit goods (a lower rate of 12% on essential goods). The standard rate has been recommended at 16.9%-18.9%," Angel Broking said in a note on Thursday.
The GST Bill will be moved in the Lok Sabha to ratify the amendments made to the indirect tax reform legislation. The Bill was passed unanimously by the Rajya Sabha on Wednesday after a seven-hour debate that saw Finance Minister Arun Jaitley (BJP) and his predecessor P Chidambaram (Congress) speaking at length and occasionally rebutting each other's observations.
After the Lok Sabha clears the amendments, the GST Bill will have to be ratified by at least 15 State Assemblies, leading to the President giving his assent to the Bill. This will be followed by the formation of the GST Council, which will, among other things, finalise the GST rate (also standard rate) after due deliberations. The GST Council will have representatives from both the Centre and the states.