Former Australian captain Greg Chappell believes that there is a lot of fight and ability in Virat Kohli which is yet to come. Chappell spoke in awe about the commitment levels of Kohli and the drive which makes him successful even in harsh environments.
"I don't know that there are many with more will to succeed than Virat. He has a real desire. Something's driving him that is beyond what most people are capable of. I think we still haven't seen the best of him," Chappell told Cricketnext.
'He has probably exceeded what anyone would have expected'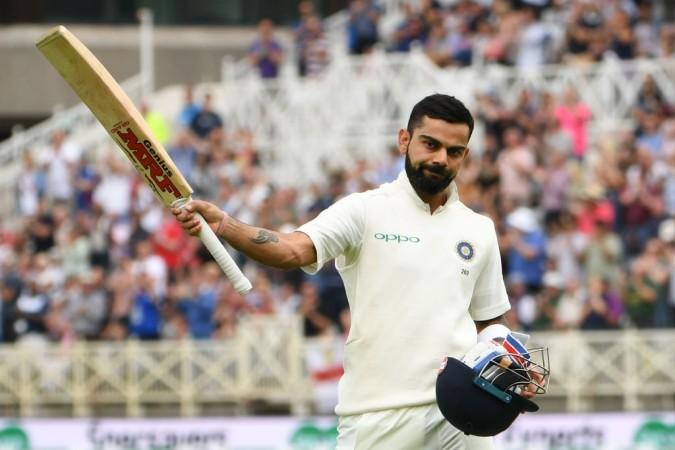 India captain Virat Kohli has been in stunning form in the ongoing Series against England and has dominated all the bowlers across all four Test matches. Kohli has piled up 544 runs at an average of 68 so far. England's Jos Buttler, with 260 runs, is at a distant second in the top run-getters charts for the series.
"He has probably exceeded what anyone would have expected. I think after (Sachin) Tendulkar, most people felt that's the pinnacle but sport has a funny way of always throwing somebody up who can exceed what the champions of the past have done. Kohli as well as having great physical talent has the mental capacity and the emotional capacity to deal with what it takes to be successful in that really harsh environment," the former India coach added.
Interestingly, at the time when the Australian was India head coach, Kohli was rising through the ranks and had led India to a U-19 triumph. He was "brash" youngster back then and Chappell believes that one needs to have a little bit of attitude to be successful at the highest level.
Although India conceded the series 3-1, Kohli has been the lone ranger for the side and this has stood out over the past four Tests. Fans and critics have heaped praise over his batting but then former players have also raised question marks over his captaincy abilities as he has allowed the game to slip by from winning scenarios.
Kohli himself wants his team to be more ruthless and identify moments in the game when they are ahead and capitalise on them.
"When you come so close, there is an art of crossing the line as well, which we will have to learn. We have the ability, which is why we are getting close to a result, and we have belief in that ability. But when a pressure situation comes, how we react to it is something we have to work on a bit, and everyone is ready to work on that," he said at the end of the fourth Test match.