R Ashwin started the England series with a bang by picking up seven wickets in the first test at Edgbaston, but his performances have stagnated after that. The conditions were not conducive to the spinners at Lord's or Trent Bridge, but the biggest disappointment came when Moeen Ali managed to pick up nine wickets in the fourth Test match at Southampton, while Ashwin could only pick up three wickets.
On a surface which had visible potholes and rough patches, Moeen troubled the Indian batting with his persistent line and control, while Ashwin never really looked threatening despite trying a number of things. Harbhajan Singh has hit out at India's off-spinner and has said that Ashwin's inability to pick up wickets was the reason why India lost the test match.
'England spinners bowled better than our spinners'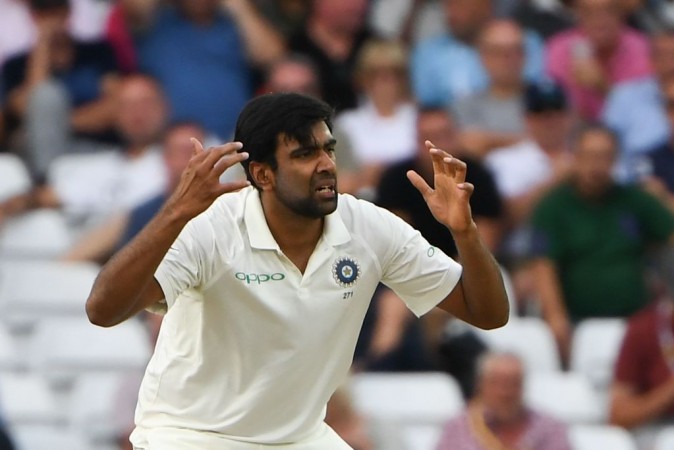 "There was so much help available on this wicket (Southampton) for the off-spinners. Just landing the ball at that particular rough patch would have fetched a lot of wickets. That is exactly what Moeen Ali did and got so many wickets," Harbhajan told India Today.
"India lost the match where Moeen Ali bowled better than R Ashwin. For the first time, I saw England spinners bowling better than our spinners. Him (Ashwin) not being able to take wickets is the reason why we are 1-3 behind in the series," he further added.
There have been concerns over Ashwin's injury as he had injured his hip in the third Test and this could have influenced his bowling action and his ability to get more assistance from the surface. Harbhajan said that the managing the injury was the job of the management, but Ashwin did not bowl like a senior bowler.
"I really don't know how serious was Ashwin's injury. If it was serious then the team management should have known it. And if he was really fit then he failed to bowl like it was expected of him. Had he taken just two or three wickets, not even a five-wicket haul, then India would have been chasing a target of 160-170 runs for victory which was very much achievable," Harbhajan said.