Rejoice petrol heads! Amazon Prime's motoring show — The Grand Tour has revealed its first look from its upcoming season. And, along with that, its accident-prone hosts are also back—Jeremy Clarkson, James May and Richard Hammond.
Also read: Is THIS why Amazon decided to keep The Grand Tour studio in one place?
It is clearly visible that the boys have travelled quite a lot across the world, namely — Croatia, Switzerland, Dubai, Spain, and Mozambique.
However, Amazon bosses and Grand Tour producers have decided to keep the travelling tent at a fixed location. The rest of the second season will be filmed in the Cotswolds in south-central England.
Andy Wilman, Executive Producer of The Grand Tour stated: "It's clear that the most popular 'Grand Tour' element of the show is when the chaps are roaming the globe on their big adventures and road trips, so that's what we're doing a lot more of for this series. We'll keep the studio in one place, and given how accident prone they are at the minute, that can only be a good thing!"
Meanwhile, The Grand Tour unveiled a total of nine pictures through its Facebook, Twitter and other social media accounts. It is clear that the trio has devoted more time to the cars (than Celebrity Brain Crash!) as we can witness a fleet of cars almost in every photograph.
Also Read: The Grand Tour Season 2: Top 10 cars set to feature in latest Clarkson & co. show
As of now, you can spot Lamborghini Aventador S, Mercedes-Benz W123, Jaguar XJ6, Ripsaw EV2, and Ariel Nomad in the photos below.
Take a look at the photos: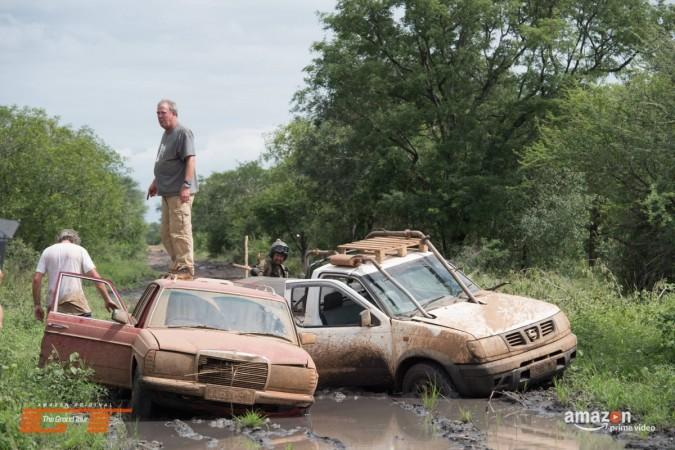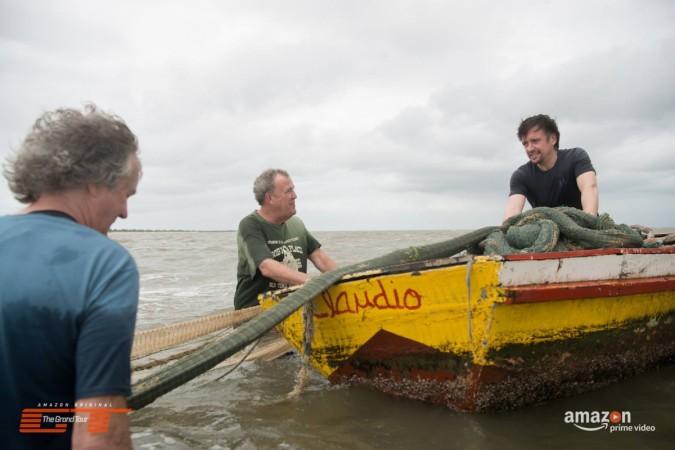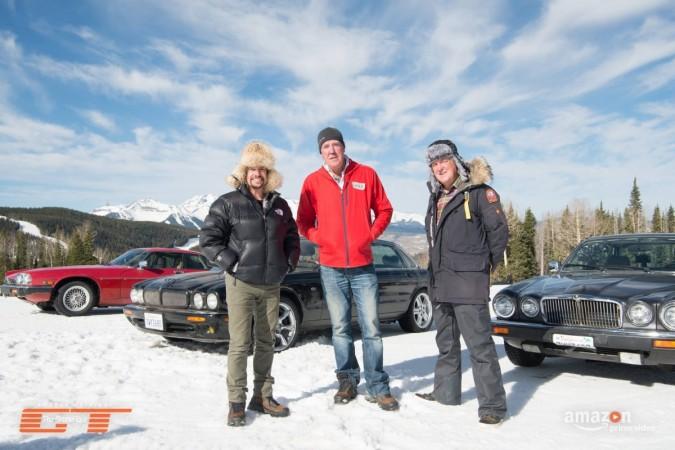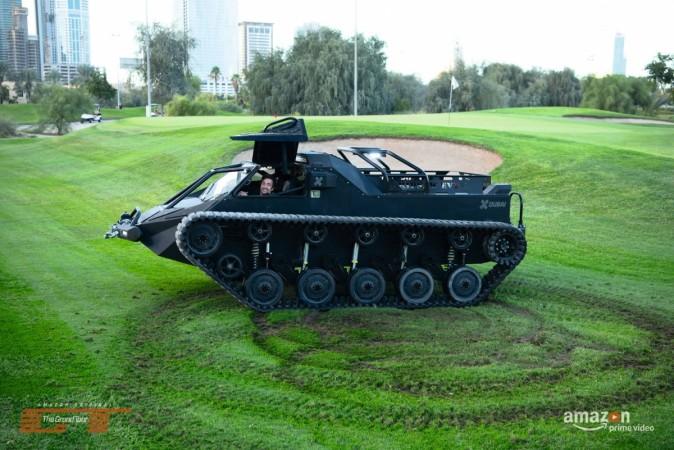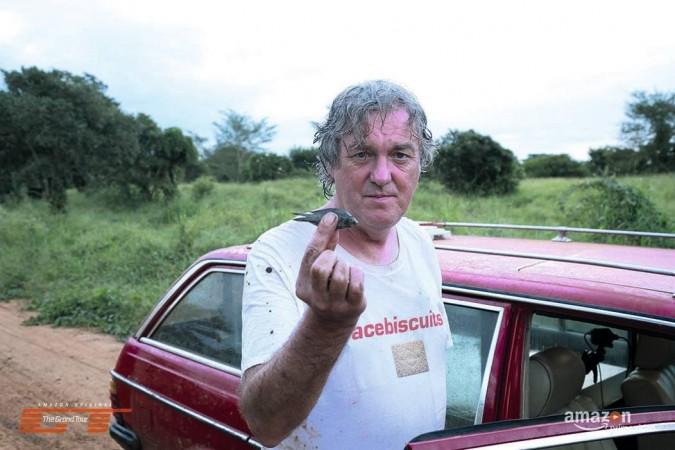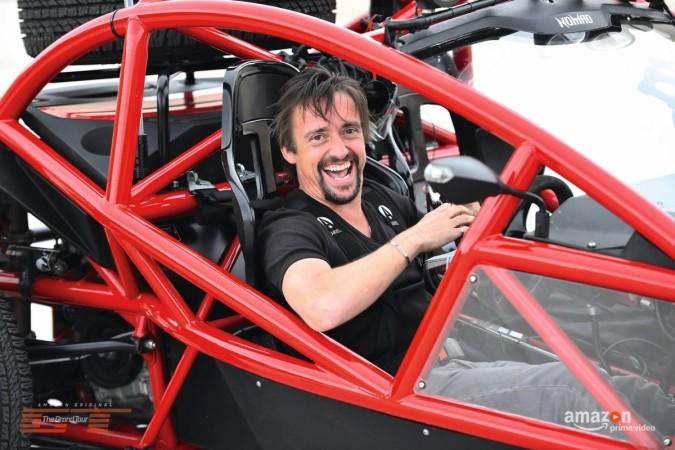 You can check the all the photos here.
The Grand Tour Season 2 will arrive on Amazon Prime by the end of 2018 as the filming of the rest of the season will reportedly end on December 19.