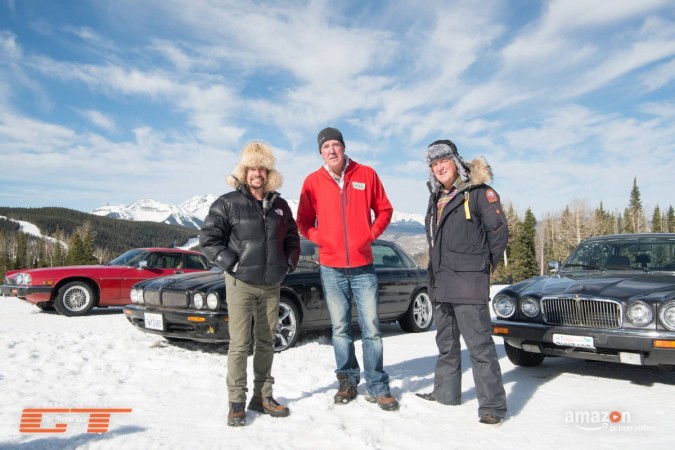 Amazon Prime's The Grand Tour fans certainly know how bad this year was for the host trio. From Richard Hammond's horrific supercar crash in Switzerland to Jeremy Clarkson's pneumonia, all the three hosts ended up in the hospital in a span of just six months.
Also read: The Grand Tour Season 2 brings yet another change after removal of The American
In an interaction with Sunday Times Magazine, Clarkson-Hammond-May explained how they ended up being in a hospital within the last six months.
Clarkson was hospitalised with double pneumonia while James May suffered from severe food poisoning. And, Hammond's car crash in Switzerland was known to all.
Following the life-threatening crash, Hammond is certainly not putting the brake in his career but he already got an ultimatum from his wife Mindy as she said there's "three strikes and you're out."
Hence, the Grand Tour presenter, who is a father of two daughters, has been very conscious since then.
In an interview with Event magazine, Richard confessed: "I've had my two strikes. I do have to be a bit more careful."
Speaking of the deadly Rimac Concept One crash in Switzerland, Hammond said that the car burst into flames while he was inside. Therefore, he felt the sudden urgency to get out of the car in that situation.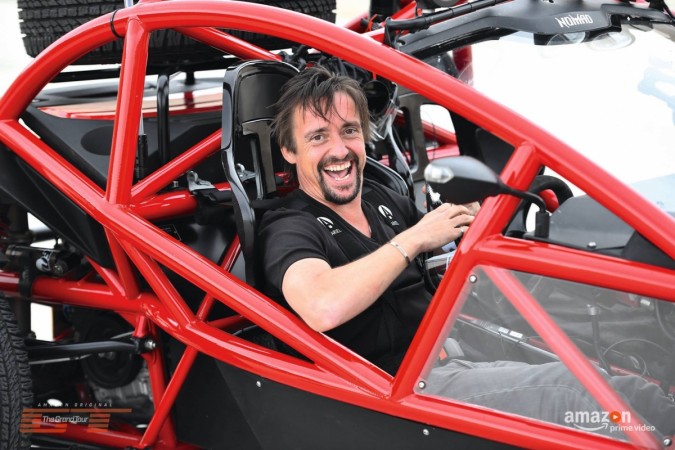 Fearing severe brain damage, which he already suffered after crashing a jet-powered dragster while filming Top Gear long ago, Hammond recalled: "The paramedics must have thought I had gone nuts because I was lying there saying, 'Right, I'm Richard Hammond... I'm in Switzerland...' to prove to myself that I hadn't hurt my head again, before calling Mindy."
"She was incredibly good. She knew that my having the presence of mind to call signalled I really was OK. "But don't imagine she was pleased. Of course, she wasn't!"
The Grand Tour Season 2 is slated to be released on Amazon Prime Video on December 8. Like the first season, it will be aired on weekly basis.