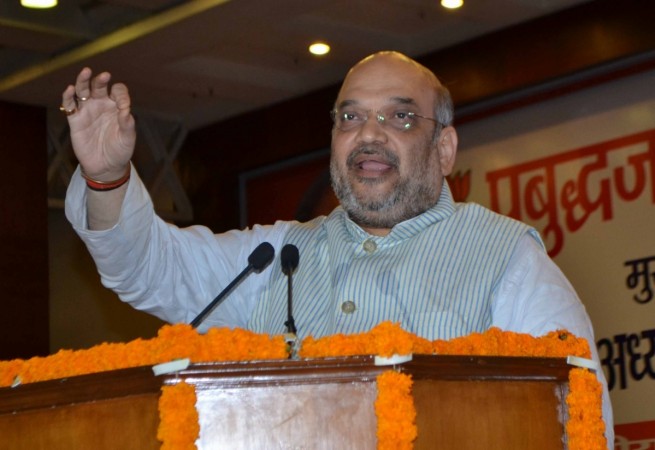 Bharatiya Janata Party (BJP) president Amit Shah on Saturday said that the central government is concerned about rising prices of petrol and diesel, and decline in the value of rupee against United States dollar.
He shared that the government will soon come up with a stand on both the issues. On the one hand, petrol and diesel prices are soaring.
In New Delhi, petrol is being sold 35 paise higher at Rs 81.63 per litre today, while the price of diesel has been hiked by 24 paise to Rs 73.54 per litre.
Mumbai continues to be the worst affected by rising fuel prices, with petrol retailing at a staggering Rs 89.01 per litre and diesel at Rs 78.07 per litre. On the other hand, the Indian rupee has crossed the 72 marks against the United States dollar.
"The rise in petrol and diesel prices and the decline in the value of Indian rupee against United States dollar are both a topic of concern for the BJP and the central government.
Some incidents have happened at an international level - US-China trade war, the tension behind US and oil manufacturing nations," Shah said while addressing a press conference here.
"We are concerned about this (rise in prices). We are looking for ways to tackle this. Soon the government will come up with a stand on the same. But I want to mention that looking at the total number of currencies in the world, the decline in the rupee value is much less," he added.