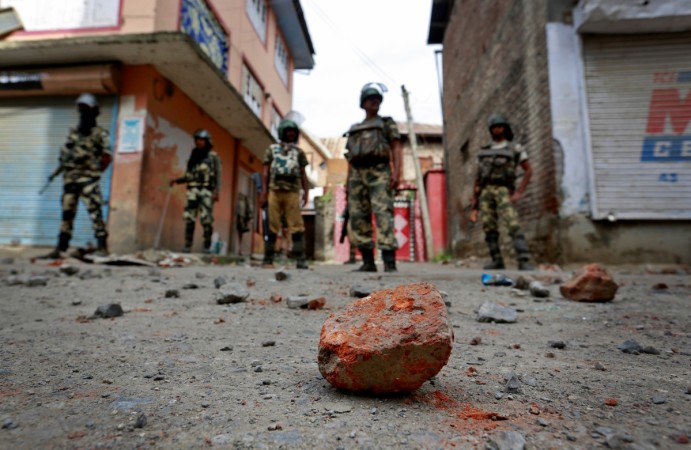 The local body polls in Jammu and Kashmir will begin from October 8 after a hiatus of seven years. To control the situation, the state administration has tightened security across the Kashmir valley in the wake of threats by various militant outfits. A crackdown on separatists has also begun with the J&K Police arresting the separatist leader, Yasin Malik who has been calling for protests against the local body elections in the state.
The police also raided the houses of other separatist leaders and arrested several Hurriyat workers and young men.
Other senior separatist leaders, including Syed Ali Shah Geelani and Mirwaiz Umar Farooq, are likely to be kept under house arrest as the poll dates approach. A group of separatists has meanwhile called for a statewide shutdown on October 8.
Mirwaiz, while condemning the arrest of Yasin Malik has tweeted, "Strongly condemn the arbitrary arrest of Yasin sb by the authorities. No amount of intimidation can prevent leadership from speaking the truth and serving its cause in J&K. Neither will be detaining youth and Hurriyat activists and raiding their homes stop them from supporting the cause."
Meanwhile, an additional 400 companies of security forces have been deployed by the central government to oversee the security scenario in the state. The security checkpoints across the Srinagar city, especially in the sensitive downtown parts of the city have been set up.
The J&K Police and CRPF have reportedly started night patrolling as well to avert any untoward incident in the city.