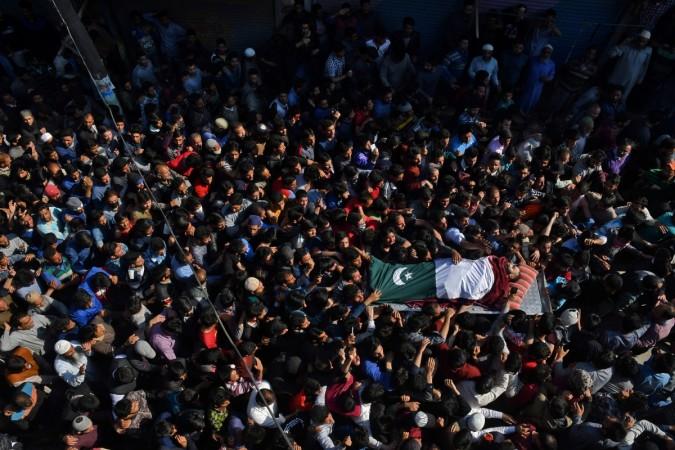 While Jammu and Kashmir prepares for the first round of the municipal and Panchayat elections, due from October 8, the official data lying with various district administrations has revealed that a majority of the wards will either have no contest (since no nomination paper has been filed) or only one candidate who will win opposed.
Out of 624 wards in Kashmir, 387 wards will have no voting in the elections with either only one candidate in the fray or no one contests. Most of these no-contest wards are in South Kashmir apparently due to a heavy presence of militants there.
Furthermore, the district administrations have shied away from releasing the names of candidates, their contacts and other details due to the threats from various militant outfits particularly Hizbul Mujahideen to the candidates.
A district administration official from Sopore district of North Kashmir told International Business Times India that whoever has filed the nomination papers has requested for secrecy in the wake of looming death threats to the candidates and their families.
Since the two mainstream parties including National Conference and Peoples Democratic Party have decided to boycott the polls, the candidates belong to either BJP, Congress, Peoples Conference or independents.
Interestingly, in sensitive South Kashmir, at least 60 wards will be won unopposed by the BJP candidates.
The state government has come up with various offers including the extension of life insurance policy to the candidates, their stay in highly secured hotels in valley etc.
But the fear factor is still existent among the locals who see the local body polls as a no-show.
"We do understand that these polls are aimed at the betterment of civic amenities and other developmental projects, but the past record of death threats to candidates, the burning of Panchayat Ghars and the killing of Sarpanches is too heavy a price to pay for participating in the polls," said Muhammad Sahil, a banker-based in Srinagar.