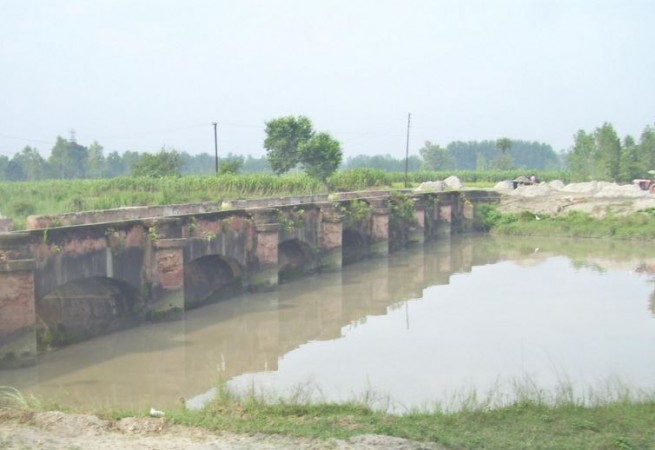 Nitin Gadkari, the Union minister for road transport and highways and shipping, said the government will soon start working on rebuilding old bridges and construction of over-bridges at unmanned railway crossings. The total cost of rebuilding and construction would be approximately Rs 50,000 crore.
Prime Minister Narendra Modi will launch the Setu Bharatam project on Friday, under which 208 over-bridges and underpasses will be constructed in the first phase. This would cost Rs 10,200 crore, Press Trust of India reported.
"There are about 1,500 dilapidated bridges across the nation that date back to the pre-independence era. We are going to construct these with new technologies at an estimated Rs 30,000 crore," PTI quoted Gadkari as saying.
"Tenders for 62 such road over-bridges and underpasses have already been received," he added.
In addition, under the Setu Bharatam project -- about Rs 5,500 crore worth of projects are currently in the pipeline -- are to be constructed in West Bengal. A four-lane bridge has been proposed to be built on the Ganga river.
The BJP government has decided to launch the Setu Bharatam project to make all highways "crossing-free" in three years time, the Economic Times reported.
The government is also planning to use fabricated structures in metros, buildings and for the construction of low-cost houses. The road and transport ministry is also planning to construct artificial barriers on rivers which would ensure water supply for irrigation purposes, Gadkari added.
The union budget was announced on Feb. 29, 2016. Finance Minister Arun Jaitley hiked the annual spending on roads and railways by 22 percent to $33 billion for the next fiscal.
[1 lakh = 100,000 | 1 crore = 10 million | 100 crore = 1 billion]