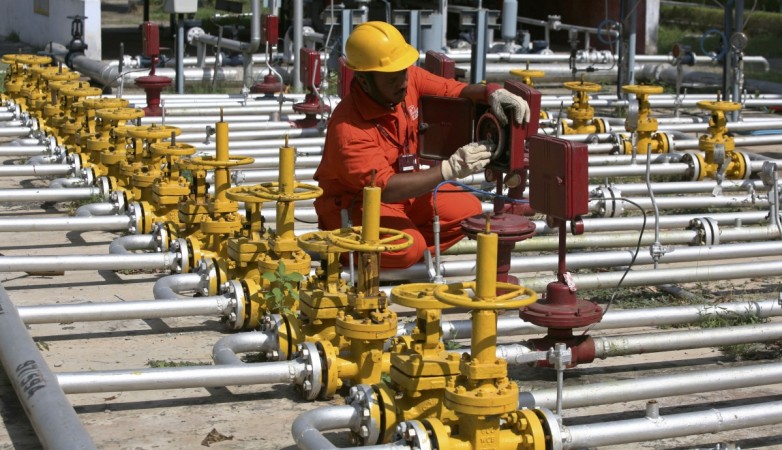 The central government is re-evaluating a five percent stake sale in Oil and Natural Gas Company (ONGC) since the company will not have to bear any part of the subsidy burden. The stake sale is expected to take place in the third quarter of the present financial year.
The cabinet approved the divestment. However, at current prices, the stake sell could fetch the government about Rs 11,000 crore. If the divestment plans go through, the government's shareholding in the oil company will be reduced to 63.93 percent, thus moving the firm closer to its divestment target of raising Rs 56,000 crore, the Financial Express reported.
The ONGC stock closed at Rs 247.50 on Tuesday, down 1.20 percent from its previous close on the Bombay Stock Exchange. While Rs 36,000 crore can be earned from stake sale in public sector undertaking, another Rs 20,500 crore will be raised from strategic divestment.
Two years ago, road shows were held in some cities overseas but the proposed issue did not garner response from investors who were concerned about the subsidy to be borne by the company, FE added. So far, the government has raised Rs 3,183 crore during the financial year 2016-17 through divestments in NHPC and sale of shares in Indian Oil and NTPC to their employees.
In July, it was reported that ONGC would have to shell out additional royalty payments amounting to $1 billion. The BJP government passed an order stating that the state-owned oil explorers ONGC and Oil India would have to pay royalty to crude oil-producing states such as Assam, Gujarat, Andhra Pradesh, Rajasthan and Tamil Nadu.