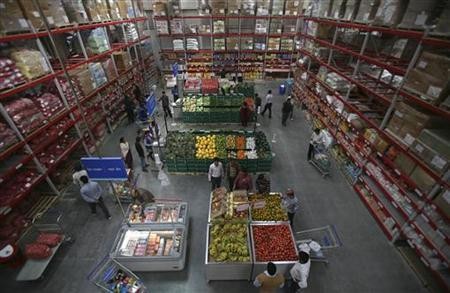 To break the impasse on Foreign Direct Investment in retail that has stopped the Parliament's winter session, the Central Government has announced that the decision to allow 51 percent FDI in retails has been put on hold. However, the winter session is likely to face trouble, as the Opposition party is demanding a rollback on the decision.
Union Finance Minister Pranab Mukherjee called on BJP MPs Sushma Swaraj, L K Advani, Communist Party of India (Marxist) MP Sitaram Yechury and Trinamool Congress leader Mamata Banerjee to inform them that the proposed FDI in retails would be put on hold till a consensus was reached.
The Bharatiya Janata Party (BJP) wants nothing lesser than a rollback. Senior BJP MP and former finance minister Yashwant Sinha said that they wanted a rollback of the reform and not a mere holdback. He criticized the Congress for not consulting its allies and the Opposition before the decision had been taken
The decision of the Congress party to put retail reform on hold has disappointed the investors. Shares of retailers such as Pantaloon Retail, Shoppers Stop and Trent have fallen.