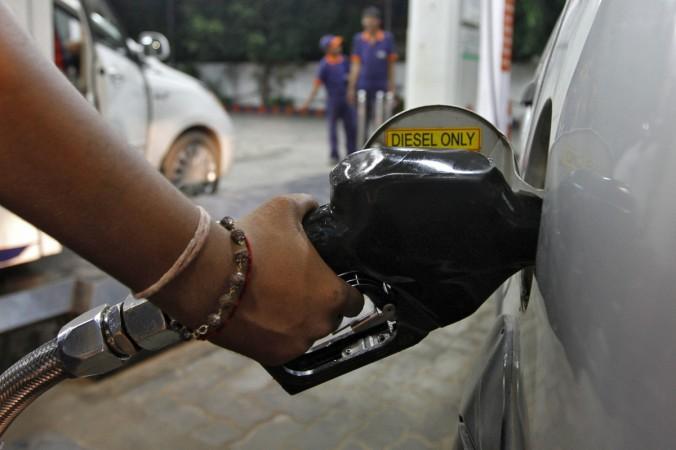 Government will decide on deregulation of diesel prices only after elections in Maharashtra and Haryana, an oil ministry source said adding that any change in diesel price will happen only after next month.
"We tinker with diesel prices once a month. There is a case for a cut in diesel prices towards the end of the month but a decision is yet to be taken on that. Any decision on diesel deregulation will be taken only after state elections," a source told Reuters.
Currently, the local price of the fuel is more than the global rates and this is when the government typically steps in to reduce the fuel prices. Diesel prices have gone down for the first time in five years, with potential profit of 35 paise per litre to oil companies. This was possible due to a decline in international oil market prices. Following this, oil firms decided to hold on to the rates till the government deregulated the prices of diesel.
By holding the prices, state oil companies will make huge profits. "For oil marketing companies, it is quite positive because 55% of their sales are diesel and positive margins on diesel definitely help their earnings," Rohit Ahuja, Mumbai-based analyst at ICICI Securities told Reuters.
During the first half of September, the difference between retail price and its imported cost on diesel was 8 paisa per litre, but the recovery in second half is recorded at 35 paise per litre. Hence, there will be over recovery of 35 paise per litre from Tuesday.
"Naturally, when there is an over-recovery or profit, rates should have been cut but oil companies are holding the price line as they await a clear decision from the government on diesel price deregulation," an official told PTI.
RBI governor Raghuram Rajan on Monday advised the government to utilise the opportunity of easing global oil prices to reduce diesel subsidies soon.