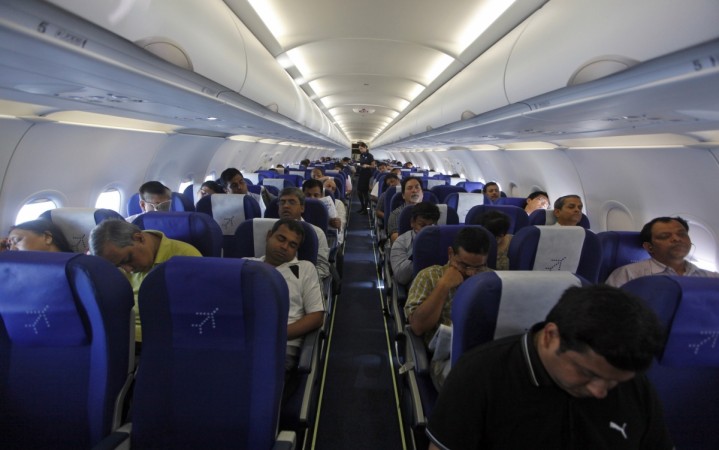 With the advancement of technology, Indian domestic carriers could soon begin offering Wi-Fi connectivity on flights. This is bound to bring good news to passengers.
Indian civil aviation secretary R.N. Choubey last week announced that passengers could soon be allowed to use internet access while flying from one destination to another. In addition, the minister had said that the matter has been taken up by government and that "there is broad understanding and (we) expect to give you good news in 10 days," Mint reported.
However, domestic airlines are little wary as implementing Wi-Fi services during flights would directly impact ticket pricing. Full service carriers are encouraged by the government's recent proposal whereas budget carriers are not very convinced.
"In a budget-airline environment, how this extra cost will affect ticket price is an aspect that needs to be looked into. This is a good initiative by the government but from the industry's point of view, it is distant reality," a SpiceJet spokesperson was quoted as saying by the Business Standard.
Other airlines were open to the idea of providing internet in-flight:

AirAsia said it is open to introducing any kind of service which would enhance customer experience.
Air India is also working on plans to provide Wi-Fi to passengers.
Extra cost or revised pricing incurred will be a headache to airlines. There remain some drawbacks in implementing Wi-Fi on flight. No doubt passengers want Wi-Fi and other board connectivity, but pricing regimes on airlines around the world vary wildly. There is no benchmark and each airline puts fees where it thinks it's right.
"The other issue for India, as a developing nation with more travelling public emerging from lower income levels using low-cost airlines, for example, will certainly be priced out of using such services because Wi-Fi in the air is certainly not cheap," aerospace expert Saj Ahmad, who is chief analyst at StrategicAero Research, told International Business Times, India.
Safety concerns
International carriers such as Emirates, British Airways provide Wi-Fi services on-board. Almost all carriers in the U.S. provide Wi-Fi on flights (including smartphones in airplane mode). Hence phone usage in the sky is deemed safe.
Ahmad supports the argument: "If there was a major security issue, phones would have to be checked into cargo holds and be totally inaccessible during a flight. That's not the case as it's a rather extreme measure which is also unrealistic."
"Technology today has advanced enough to ensure phones and Wi-Fi can be used safely at almost any stage of flight and there is plenty of empirical data to support this," he told IBT.
It remains to be seen now how soon in-flight Wi-Fi is implemented and at what price?