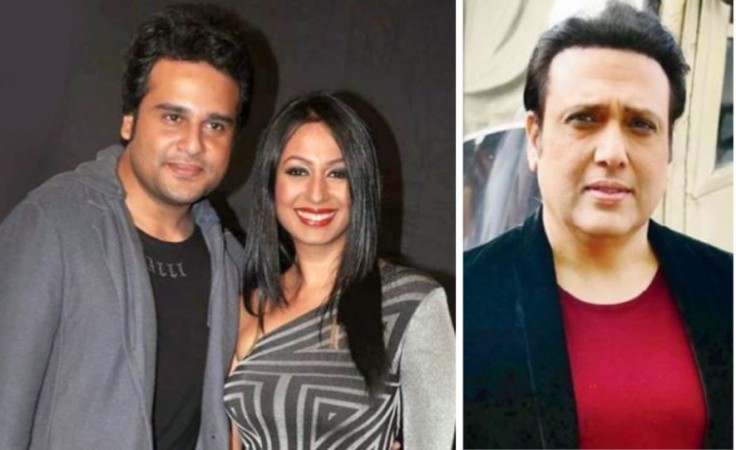 Kashmera Shah is a busy woman. From writing, scripting, directing and acting in her upcoming film – Marne Bhi Do Yaaron, to being a hands-on mother to her two kids; Kashmera has been juggling between her personal and professional life like a pro!
Busy with the wrap-up and promotion of her upcoming film, Kashmera Shah is leaving no stone unturned in making sure her film reaches all the cities. Kashmera, who is known for her no-nonsense and uninhibited attitude, has turned director with the film that also stars debutant Rishab Chauhan. The film's trailer was released at Cannes' Film Festival this year. Marne Bhi Do Yaaron, which she calls as a dark-humoured 'anti-suicidal' film, has Krushna Abhishek playing a never-seen-before role.
In an exclusive interview with International Business Times, Kashmera Shah spoke at length about the film, how she strikes a balance between personal and professional life, Krushna Abhishek, her kids and the fall-out with Govinda and his wife Sunita. It had all started when last year, Kashmera had tweeted about 'people who dance for money', which Sunita had taken an offence to think it was directed towards them. What followed was an explosive interview by Sunita where she revealed that they have broken all ties with Krushna and family. Kashmera too had explained her side of the story.
Kashmera had also revealed that neither Sunita nor Govinda had come to see her newborns when they were at the hospital, despite knowing that one of their kids was fighting for his life soon after birth. Now, in a chat with IBT, spilling the beans on whether it is all water under the bridge, Kashmera said, "No. I don't even think my kids know that they have somebody called Govinda and Sunita in their life. And, I think they are ok."
We also asked Kashmera about Govinda's revelation of having been offered Avatar and him being the one who had suggested the title – Avatar – to him. A surprised Kashmera asked, "Are you serious? Really? Did he say that? My God!"
Marne Bhi Do Yaaron is slated to release in October.