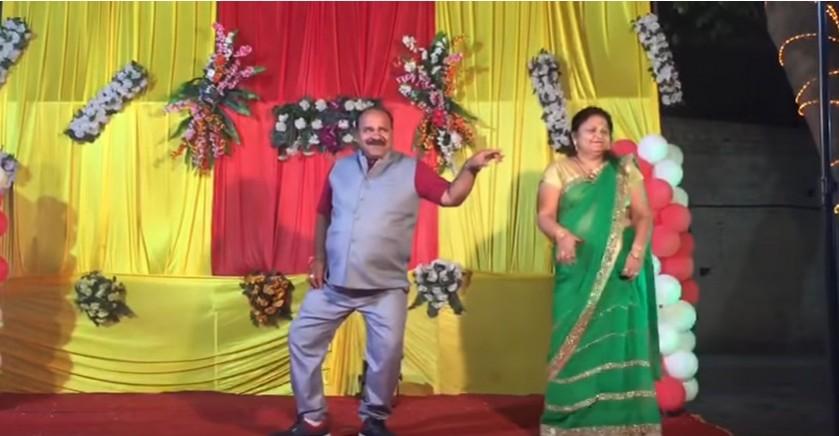 'Dancing uncle' Sanjeev Shrivastava became an internet sensation over the last few days after one of his dance performance video was shared on various social media platforms. He has now received a response from Bollywood actor Govinda.
A few of his dance clips, which have gone viral, show that Shrivastava dancing to Dulhe Raja actor's popular track at a wedding ceremony. He was seen shaking legs to a song 'May se Meena se na Saaaqi se' from the 1987 movie Khudgarz. You can watch the video below.
While many prominent names, including the Madhya Pradesh chief minister Shivraj Singh Chouhan lauded his amazing performance, actor Govinda said that Shrivastava has done it quite well when compared to several other heroes who tried to copy his steps.
He was quoted by Indian Express as saying, "The way he [Shrivastava] has copied my steps, he has done it so well. He is so much into it. More than half a dozen heroes have copied my steps, and nobody has done it so well! It felt like he was dancing with all his heart and having fun."
Dance ki koi Umar nahi hoti. It is a popular saying that whatever comes from heart and whatever comes with pure emotions and feelings are priceless. When he (Shrivastava) was dancing, did he know he was going to get so famous? No, he didn't. He must have done it just to have fun, and with the way he is dancing, I can see how much involved he is in his dance. You cannot put a price on dance and other things that come from the heart.
Shrivastava, who is from Vidisha, Bhopal, works as an assistant professor of electronics at Bhabha Engineering Research Institute. He has always been passionate about dancing since childhood.
While he did not receive any formal training, his mother, who was a trained classical dancer, inspired him to dance. He also won the Madhya Pradesh competition thrice, which was held in Bhopal during the 80s.
Celebrities like Arjun Kapoor, Divya Datta, Raveena Tandon, Anushka Sharma took to social media to complement the 'dancing uncle' of India.
Hats off to this man whoever he is. We all may laugh and this is great entertainment, but look at the brilliant moves. And he is so full of life. Takes courage to perform impromptu. Got this whatsapp forward from many folks. Keep shaking your leg! Kudos! pic.twitter.com/UT47WaOnc8

— Aditya Raj Kaul (@AdityaRajKaul) May 31, 2018