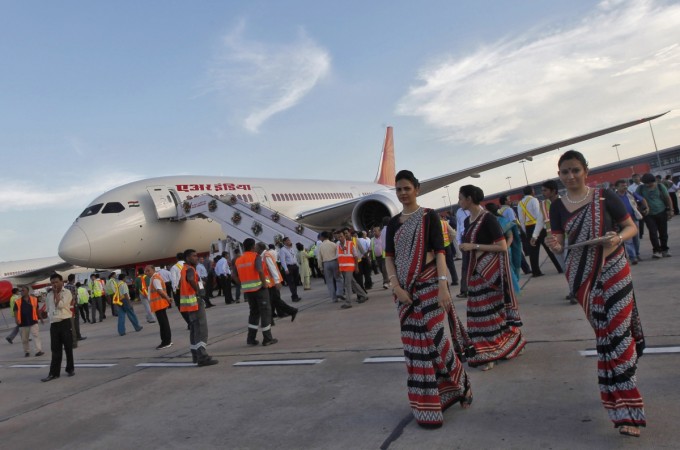 Air India will apparently retain its character of a fully-owned government entity. Minister of State for Civil Aviation Mahesh Sharma was quoted as saying by PTI on Tuesday there are no plans to sell stake in the loss-making national carrier.
The agency said Sharma, in his reply to the Upper House (Rajya Sabha) of Parliament on Tuesday, denied that the government was mulling the formation of a panel to explore the possibility of selling 49 percent stake in Air India.
Reuters had reported last month, citing NewsRise Financial, that the government was looking at offloading 49 percent stake in the entity.
In a separate reply, Sharma said Air India was likely to post profit at the operating level for the first time since Indian Airlines was merged with the entity in 2007-08.
"Air India is expected to earn a modest operating profit during 2015-16," he was quoted by PTI as telling the House.
"The operating losses of Air India have consistently reduced and 2014-15. They stood at Rs. 2,636.19 crore as compared to Rs. 5,138.69 crore in 2011-12," he added.
The loss-making national carrier is implementing a turnaround plan that entails Rs. 30,231 crore in equity infusion in a staggered manner till 2021, reported PTI.
Air India is the third-largest domestic airline by passengers carried. During the January-to-March quarter this year, the national carrier flew 35.38 lakh passengers and had a market share of 15.4 percent in the domestic passenger traffic space.
The biggest carrier by market share is IndiGo Airlines (owned by Interglobe Aviation), followed by Jet Airways. The fourth-largest carrier is SpiceJet. Other domestic players in the aviation space are Go Air, AirAsia India and Vistara.