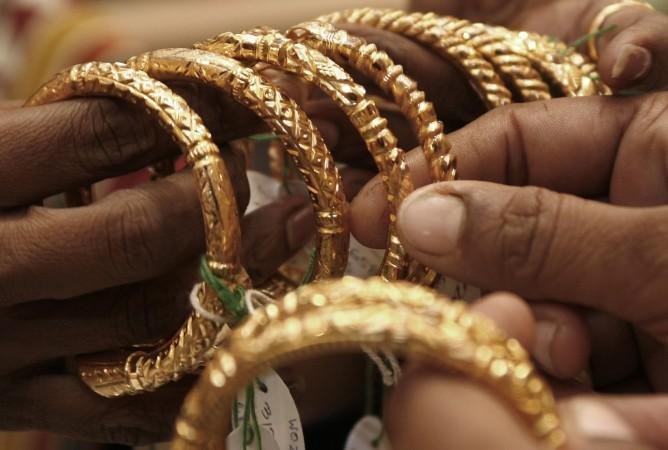 India is planning to relax baggage norms for non-resident Indians (NRIs) carrying jewellery for personal functions such as weddings while travelling into and out of India. Such NRIs would be made to pay duty on entry and will get it refunded while returning.
A new set of norms is being finalised, according to the Economic Times.
"We are examining the norms. We understand that some people get jewellery for weddings and take it back as well," the daily quoted a finance ministry official as saying.
Currently, such NRIs have to get their jewellery photographed and complete other formalities at designated counters at Indian airports.
Under the proposed norms, the NRIs would be asked to pay duty on the basis of the valuation of the jewellery while entering or leaving India, as the case may be, and claim refund while returning. Such a mechanism would also eliminate the scope for misusing the proposed norms.
A decision would be taken soon on the matter, the daily added.
Gold smuggling is on the rise in India, mainly on account of the high import duty, which currently stands at 10 percent. The government did not reduce it while presenting the budget for 2016-17, as was widely expected.
The Indian government seized gold worth Rs. 832.08 crore in 2014-15, up substantially from Rs. 557.83 crore in 2013-14, while the seizures were valued at Rs. 429.84 crore till November 15 in the financial year 2015-16, Finance Minister Arun Jaitley had been quoted by PTI last December as telling the Lok Sabha.
Early this month, Indian customs officials seized gold biscuits worth about Rs. 60 lakh. The contraband, comprising 19 gold biscuits weighing about 2.2 kg, was concealed in a washing machine motor.
[1 lakh = 100,000 | 1 crore = 10 million | 100 crore = 1 billion]