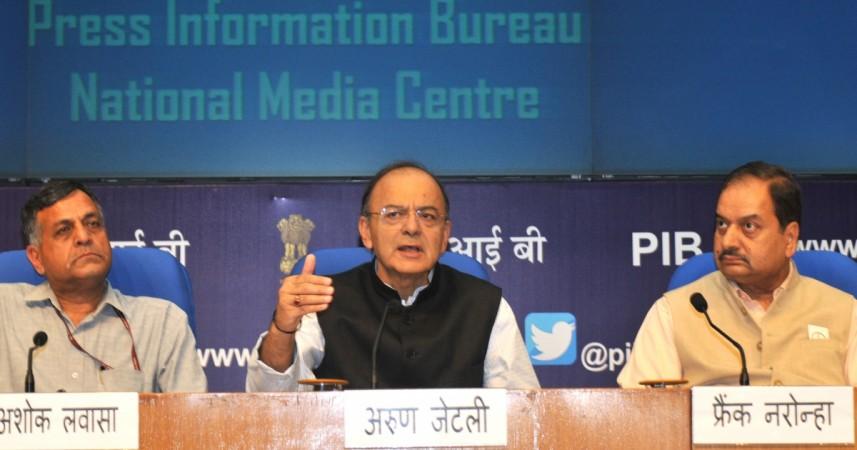 The Central government on Tuesday, October 24, announced that it would recapitalise public sector banks (PSBs) with Rs 2.11 lakh crore over the next two years.
This may be a shot in the arm for many PSBs which are struggling with their share of non-performing assets (NPAs), but it could also be a huge gamble on the job front by Prime Minister Narendra Modi.
The recapitalisation is expected to increase lending and investment and also create jobs, thereby improving the overall state of the economy.
With less than two years to go before the BJP-led NDA government faces the public opinion once again in the 2019 Lok Sabha elections, this move is believed to be a desperate one by Modi to address two topics that may have the most impact in those polls: economy and job growth.
Details of the recapitalisation
It was Union Finance Minister Arun Jaitley who made the announcement on the Rs 2.11 lakh crore recapitalisation while addressing media persons in New Delhi in Tuesday. It was at this event that he also announced the mega infrastructure project called Bharatmala.
According to details given by Jaitley and his team, the recapitalisation -- besides the push of Rs 2.11 lakh crore over the next two years -- will entail budgetary provisions to the tune of Rs 18,139 crore as well as recapitalisation bonds worth Rs 1.35 lakh crore.
Subsequently, banks would raise capital from the market -- possibly up to Rs 58,000 crore -- and end up reducing the government equity.
Speaking about the move, Jaitley said: "The government actions are not limited to addressing capitalisation of PSBs. Definite steps will be taken alongside capitalisation to enable them to play a major role in the financial system. PSBs having 70 percent market share in the banking space will be geared for greater growth and to contribute through enhanced credit off-take."
Political ramifications
It is quite clear to observers that what the Modi government is trying to do with this recapitalisation is create jobs by betting on more lending, more startups and a better rate of loan recovery.
The economy has been a cause of concern so far under the Modi regime, although not too much.
While the GDP is still growing at a rate that is enviable to many other developed and developing countries and inflation continues to be within the RBI target of 4 percent, there are some other aspects of the economy that are showing dismal signs.
And then there is the job data, which has actually not been released by the Modi government for quite some time now. Some speculate that this is because there has not been as much job growth as Modi had promised in the run-up to the 2014 Lok Sabha elections.
This recapitalisation is expected to address both these issues. For starters, more lending activity is expected to lead to more startups, which in turn is expected to create jobs.

In fact, the Modi government is betting entirely on Micro, Small & Medium Enterprises (MSMEs) with this recapitalisation. Jaitley specifically mentioned MSMEs while speaking on the move.
But why MSMEs? Other than the obvious fact that there is huge potential there under the right conditions, MSMEs also happened to be the focus of the Modi government schemes like Startup India.
Therefore, if this move pays off, it could be a huge economic and political victory for the BJP, one that could help it easily cross the hurdle that is the 2019 Lok Sabha elections.