It's already four days past since December kicked in and it is time, we look back and cherish at the most memorable events that happened in the year. Search engine giant too Google has joined in by sharing the year's top content across apps, games, movies, TV and books on its Play store.
For the first time, Google announced a new category 'Fan Favourite' giving users the chance to vote for their favourite game, app and movie of the year in the US. And the results are out. New debutant battle royale game 'PUBG MOBILE', Google-owned video streaming service 'YouTube TV' and the Marvel fantasy hero ensemble movie—"Avengers: Infinity War" have been crowned as the first-ever Fan Favourites awards in their respective categories.
Drops, the popular language tutorial application was crowned the best app on Google Play.
The Drops app has grown from two million to more than 7.5 million downloads this year to make it the fastest growing language learning app in the world. It teaches more than 30 languages with a focus on the fundamentals of language in a way that is fun, engaging, and stress-free.
"2018 has been an incredible year for Drops and we are humbled by Google's best app of the year award. This is just the beginning for us as we look forward to bringing even more languages and fun ways of learning them to our users in the coming year," Daniel Farkas, co-founder and CEO of Drops, said to International Business Times, India Edition.
Here's the complete list of Google Play Best of Awards 2018:
Best App of 2018
Drops: Learn 31 new languages
Best Game of 2018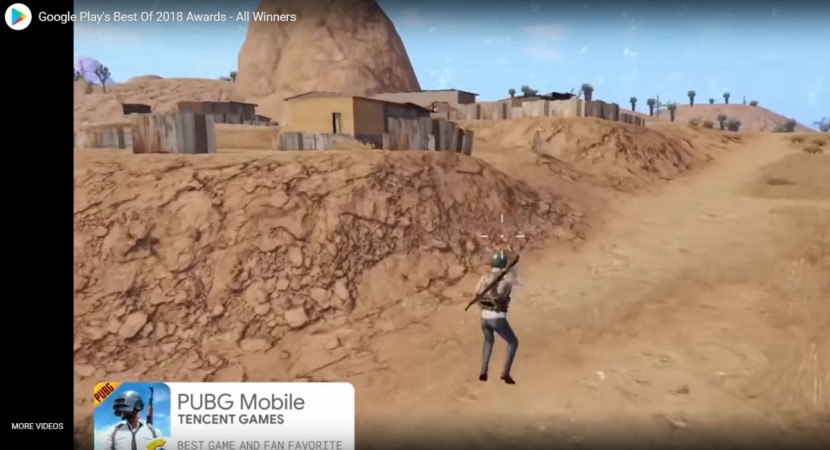 Top five movies of 2018
Black Panther
Avengers: Infinity War
Thor: Ragnarok
Jumanji: Welcome to the Jungle
Deadpool 2
Top five TV shows of 2018
The Walking Dead
Riverdale
The Big Bang Theory
The Flash
PAW Patrol
Top five e-books of 2018
Fire and Fury by Michael Wolff
The Outsider by Stephen King
Fear by Bob Woodward
12 Rules for Life by Jordan B. Peterson
Girl, Wash Your Face by Rachel Hollis
Top five audiobooks of 2018
12 Rules for Life by Jordan B. Peterson
Girl, Wash Your Face by Rachel Hollis
Fear by Bob Woodward
Becoming by Michelle Obama
The Outsider by Stephen King