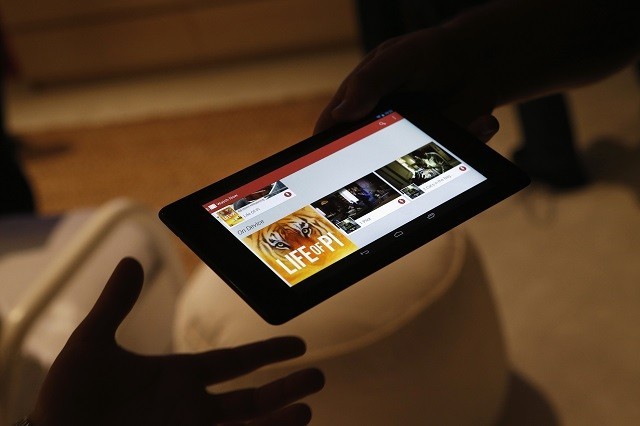 Google recently launched its much-awaited smartphone, Nexus 5, along with the latest Android 4.4 Kitkat OS following the 4.3 Jelly Bean OS update.
The Android 4.4 Kitkat OS update is now trickling down to other Nexus and flagship devices in the market. However, the OS, which is already being rolled out to Nexus 4 and Nexus 7 smartphones, has been experiencing a couple of issues as previously reported.
Following are some aspects which Google Nexus 5 users should not expect after the Android 4.4 Kitkat OS roll-out.
Nexus 5 Issue Update Scheduled
Based on previous rumours, the OS issues faced by Nexus 5 owners will be fixed in the Android 4.4.1 Kitkat OS. The same is also scheduled for Nexus 4 and Nexus 7 devices. More details are available here.
However, it has been predicted that the Android 4.4.1 OS would not fix each and every bug in the handset.
For instance, Nexus 7 running Android 4.2 jelly Bean faced some sluggish performance and slow charging battery issues which were fixed by the Android 4.2.2 update, which did not solve other user interface problems, according to Gotta Be Mobile.
In other words, Nexus 5 users should not expect all bugs to be fixed overnight by Android 4.4.1 OS update as it may take time to completely eliminate them.
The issues might be fixed completely after the roll out of the Android 4.4.2 Kitkat OS update, which was recently seen running in a Sony Xperia handset. Details are available here.
Nexus 5 Bug Fix Update Announcements
Like Apple, Google is known to keep news of their OS updates under wraps until they start rolling out. So it will be safe to assume that Google will likely never announce an estimated time for any of the updates for Nexus 5/Android 4.4 Kitkat or otherwise.
So instead of relying on Google, one can refer to certain leaks by users to gather information on release dates, features and fixes.
Next Major Update No Earlier Than Google I/O
Google nexus 5 users should not expect the next major Android OS update before the Google I/O event. Launching a new software in the beginning of a year, after the release of Android 4.4 Kitkat a couple of months ago, seems unlikely.
Users can probably experience the Android 4.4.1 OS update or 4.4.2 OS update before Google I/O event.
Google has not announced the dates for Google I/O 2014, so nothing concrete can be said for now.
It was also noted that Google has pushed it I/O event to May, a month ahead of Apple's WWDC.
18 Months of Support
Google recently declined to offer Android 4.4 Kitkat OS update to Samsung Galaxy Nexus users. The reason behind this was that the device was 18 months old in the market.
However, Nexus 5 might get three major Android upgrades - one this summer, the second by the end of 2014 and the last in the summer of 2015.