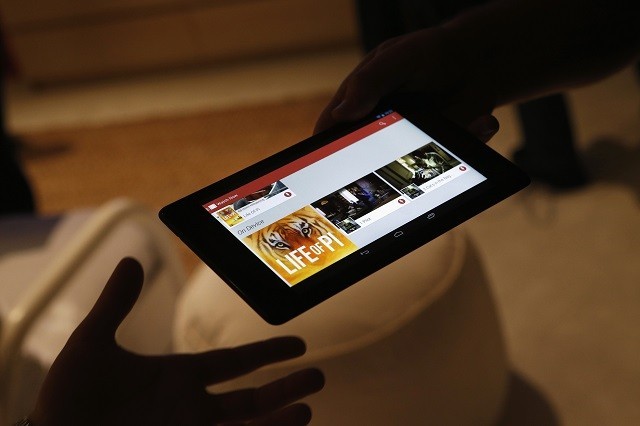 Google started rolling out its Android 4.4 Kitkat OS OTA (Over-The-Air) update last week for the Nexus 4 users. It has been noted that some of the users, post installation, have been facing some problems with the lockscreen, broken dialler, inactive home-button and quick setting issues among others.
All these issues are, however, are being experienced all at once but on different Nexus 4 handsets. It has been speculated that the users who updated their Nexus 4 devices via OTA service from Android Jelly Bean to Kitkat, are facing such problems.
Google has not yet addressed to handset's errors and glitches, but a couple of alternatives have been suggested.
The Nexus 4 owner can use theAndroid Debug Bridge (ADB)and run the setup wizard again to fix the problems faced. The users would have to send a command while using the ADB- "adb shell am start -n com.google.android.setupwizard/.SetupWizardTestActivity"
Another option for the users is to go for a factory reset, only after all the handset data has been stored as a backup in some other device.
However, it has been also noted that the above mentioned errors are only seen in some handsets and it is unclear how widespread the issue is, reported Android Authority.
Google Nexus 10 (2013) - What We Know So Far
Following is the compiled information on the rumoured Google Nexus 10 (2013) device.
Display: 10.1in full HD display. Other sources reveal the device will arrive with a 2560 x 1600 pixel resolution at 300ppi pixel density.
Processors and OS: Snapdragon 800 quad-core chip paired with Android 4.4 Kitkat OS.
Memory: The device is also rumoured to come with 2GB RAM, however, some say the device would boast 3GB RAM. The device is rumoured for 32GB of internal storage and might also miss out on SD card slot.
Camera: The Nexus 10 (2013) is also said to sport an 8 megapixel rear camera and 2.1 megapixel front camera.
Battery: The device is expected to feature a massive 9,500mAh capacity battery, reports Pocket-Lint.
Price: The Nexus 10 (2013) is said to land in the £319 ($515 approx.) to £349 ($563 approx.) price range.