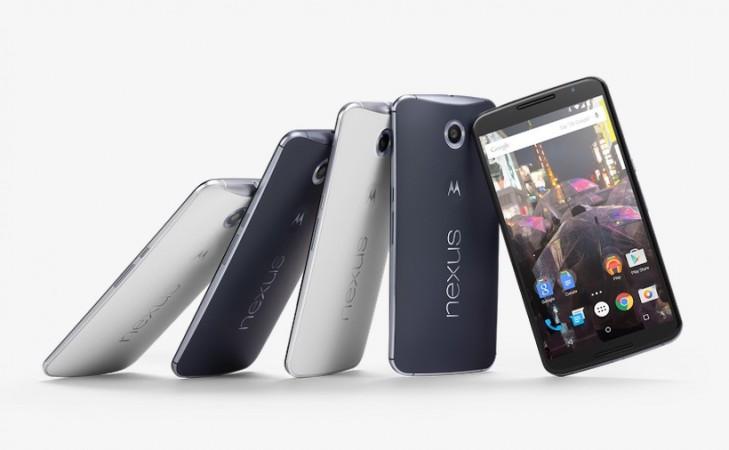 Owners of Google Nexus 5 (2013), who have been looking forward to the release of Nexus 5 (2015) or the Nexus 5 2nd Generation for an upgrade, will be curious to know the screen size and price the device. Display size may not pose as an issue with the device expected to sport a screen smaller than that of the Nexus 6. But will it come with a price tag in the range of the Nexus 5?
Google is tight-lipped on the release date, specifications, pricing and other details of its upcoming dev ice dubbed as the Nexus 5 (2015) despite all the speculations around it but rumourmongers seem to be taking advantage of its silence. Now, it's being reported that the device may come with an affordable price tag.
According to a report by GeekSnack that cited a source close to the matter, the upcoming Google Nexus 5 (2015) will come with a price tag under $500, claiming that efforts are being made to make it an affordable device. The move will be welcomed by Nexus fans and gadget lovers alike if it turns true.
The Motorola Nexus 6 was not only criticised for its too big screen (6-inch) but also for its steep price hike over its predecessor. The 16GB variant of LG Nexus 5 came with a price tag of $350 (₹28,999), and the 32GB model was priced at $400 (₹32,999), but the Nexus 6 was priced at $649 for the 32 GB variant and $699 for the 64GB version, which is huge.
Interestingly, sales of the Nexus 6 is said to be not up to the expectations and its price has been cut months ahead of the release of its successor, while the Nexus 5 did extremely well in the market for almost one and a half years before being discontinued without a single price cut.
It wouldn't come as a big surprise if Google's upcoming Nexus 5 (2015) is made available at an affordable price, as the screen size of the device is expected to be a little more than 5-inch, compared to 6-inch seen in the Nexus 6. MobiPicker has reported that it might sport a 5.2-inch display, powered by a Qualcomm Snapdragon 808 processor and house a 2700 mAh battery.
Google is expected to release two devices – one, a successor of LG Nexus 5 codenamed LG Bullhead" and dubbed as the Nexus 5 (2015), and the other codenamed "Huawei Angler" which is believed to be the successor of the Nexus 6, reported Android Police. Both the variants are expected to be released in October or November this year.