Google's annual developers meet – Google I/O 2018 – attracts hundreds of developers and enthusiasts from the world over. Held at the tech giant's scenic hometown of Mountain View, California, it is the platform for Google to announce interesting new changes and updates regarding its products.
Day 1 of the 3-day conference saw new features in the hardware products – the Google Home smart speakers and Pixel smartphones. As for the software, there are interesting new updates that make Gmail 'smarter' and a more efficient Google Maps that will help you discover the best places to dine at when in a new city.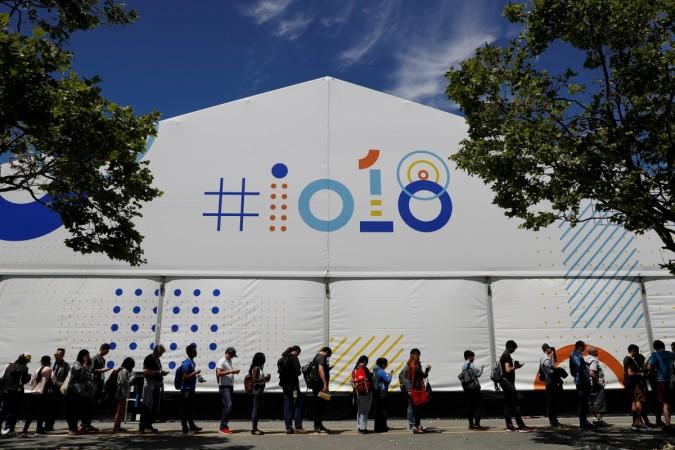 As expected, Artificial Intelligence and its in improving Google's products and services were one of the main focuses of the day. The tech giant announced new features for most of its software-based services including Google Maps, Gmail, Google Lens, Google Assistant, Photos, and Android.
So without further ado, here's a look at some of the new announcements from the Day 1 of Google I/O 2018.
Gmail
The web version of Google's email client was recently revamped with a brand-new design and brought in a new Confidential Mode, and a few nifty updates to the Smart Reply feature. At the I/O event, Google announced another handy feature that will make typing a reply more convenient. Called 'Smart Compose,' the new feature is essentially an extension of Smart Reply.
Similar to the word prediction mode on your Gboard keyboard, the new feature understands the context of what you are writing and suggests the next word or phrase accordingly, thereby minimizing the effort of having to type the entire sentence. See it in action below.
If you want to go with the suggestion made by the feature, you just have to hit the tab and the text will auto-populate. Otherwise, you can simply ignore it and continue typing. The smart compose feature is expected to constantly operate in the background, using AI and machine learning to learn the users' email pattern over time.
Google Maps
Navigating your way to the best hangout places in a new city has been made easier with the latest update on Google Maps. According to Google, the new features make Maps more assistive and personal, helping you discover the best places to dine, drink and discover in and around your location.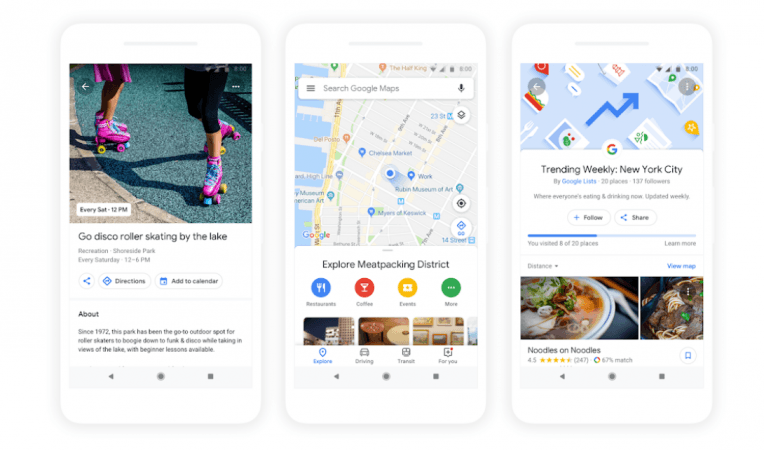 Find new things to do
Google Maps will soon have a redesigned Explore tab that will help you find new dining, event, and activity options based on the area you're looking at. It will also show a list of the top trending options, like the Foodie List to help you find new restaurants based on information from local experts.
Add places to a shortlist
There's also a new feature that allows you to long press on the places you're interested in, adding them to a shareable shortlist. You can share it with your friends who can add more places to it and even suggest their favorites by voting.
The 'For You' tab
This is the tab for you if you want to stay informed on the latest and the most popular hotspots in your area. You can also follow dining spots and cafes of your liking to know about any new offers and upcoming events at the place.
Google Assistant
Google has been constantly updating the digital assistant to make it more user-friendly and human-like.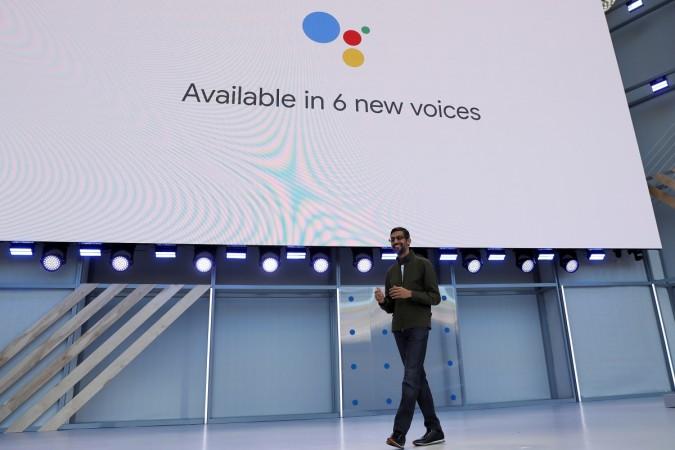 Your Assistant in 6 new voices: Starting today, Google Assistant will be available in six new voices, so that you don't have to speak to only the female voice. You will have the option of choosing some familiar voices for your digital assistant in the coming days, including that of John Legend.
Google Assistant will hold long conversations with you: Yes, the mostly monosyllabic Google Assistant will soon have natural back-and-forth human-like conversations with you, without you having to say 'Hey Google' or 'Ok Google' for each follow-up question.
Assistant features for families: Google Assistant already has some family-oriented games, activities, and stories from content partners like Disney. The feature will soon reply in a 'pretty please' manner meant to encourage polite conversations with a pleasant tone. This is especially engaging for kids.
New Visual design for phones: The biggest visible change would be a new visual design for Google Assistant UI on phones. The update is expected to make your experience with Assistant more immersive, interactive and proactive. The re-imagined design would be a welcome change, especially by those who use the feature frequently.
Google Assistant in Google Maps: It was announced that the virtual assistant will be integrated into Google Maps. What this means is that you can simply invoke the voice-activated Google Assistant to send messages, play music or podcasts, and also get information while using Maps. What this essentially means is that you can use other features on your phone through the Assistant, while using the navigation screen on your phone. The update is expected later this month.
Your Google Assistant is your private concierge: So far, the Assistant was only limited to basic commands like placing phone calls, playing music and finding information online. Google is now testing a new capability within the feature to help you make hotel reservations, schedule hair salon appointments and much more. While still under development, the new technology is called 'Google Duplex.' According to the announcement, it allows Google Assistant to call businesses on your behalf and follow your commands. It is also expected to understand complex sentences, fast speech and long remarks over a phone conversation.