There were rumours on the internet last week that Google had decided to shut the Hangouts messaging platform in 2020. Many opined that the search engine giant, which failed to take on Facebook and Twitter with Google+ social media platform, has now given up on challenging more popular messenger applications WhatsApp and Telegram, among others.
However, Scott Johnston, a product lead in G Suite at Google (Hangouts Meet & Chat, Google Voice), has rubbished the reports about the company planning to close Hangouts. Johnston took to Twitter and claimed that Google has no immediate or long-term plans to retire Hangouts.
But, Johnston while replying to a follower on Twitter did say that the company will first help existing Hangouts users have a smooth transition to dedicated G Suite services-- 'Meet' for video conferencing and 'Chat' for text messaging, before shutting the standalone Hangouts app.
"Hey @hallstephenj, I run Hangouts and this is pretty shoddy reporting. No decisions made about when Hangouts will be shut down. Hangouts users will be upgraded to Hangouts Chat and Hangouts Meet. Your source is severely misinformed. You can do better," Johnston said on Twitter.
It has to be noted that these services will be exclusive to enterprises subscribed to Google's G Suite. The company has two separate Artificial Intelligence (AI)-based chatting apps – Allo (text) and Duo (videos) -- for the public.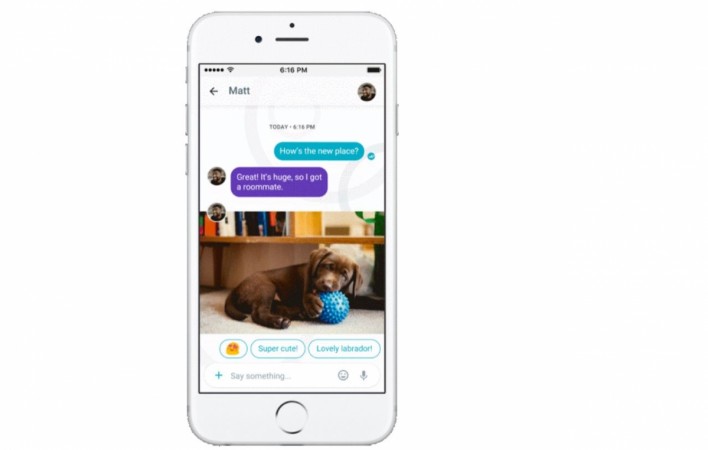 "In March 2017, we announced plans to evolve classic Hangouts to focus on two experiences that help bring teams together: Hangouts Chat and Hangouts Meet. Both Chat and Meet are available today for G Suite customers and will be made available for consumer users, too. We have not announced an official timeline for transitioning users from classic Hangouts to Chat and Meet. We are fully committed to supporting classic Hangouts users until everyone is successfully migrated to Chat and Meet." -- Google spokesperson said to International Business Times, India Edition
In a related development, Google has commenced beta testing of AI-based Duplex feature to Pixel series phones in select cities in the US. With this, consumers can ask their Pixel phone to do several actions, which no other can do. For instance, just trigger the Google Assistant and tell it to reserve a table for four in a particular restaurant and will do it by itself.
Those lucky users can make use of Google Assistant to book table restaurants in pilot cities of the US including the New York, Atlanta, Phoenix, and San Francisco.
Based on the initial reaction, it is expected to roll-out Duplex feature with more capabilities to global Pixel phone users in coming months.
Stay tuned. Follow us @IBTimesIN_Tech on Twitter and on Google News for the latest updates on Google products.