Search engine giant Google had released a new feature for Google Assistant earlier in the month that enabled Pixel phone users to detect spam telemarketing calls. Now, the company has begun rolling out advanced Artificial Intelligence (AI)-powered dubbed as Duplex that will take the digital personal assistant to a whole new level.
Google CEO Sundar Pichai demoed the Duplex feature at the I/O 2018 in May 2018. The company showcased two sample recordings of the Duplex in action — one, with a female voice, which was tasked to get an appointment at a hair salon and another with a male voice, called up a restaurant to reserve a table for four.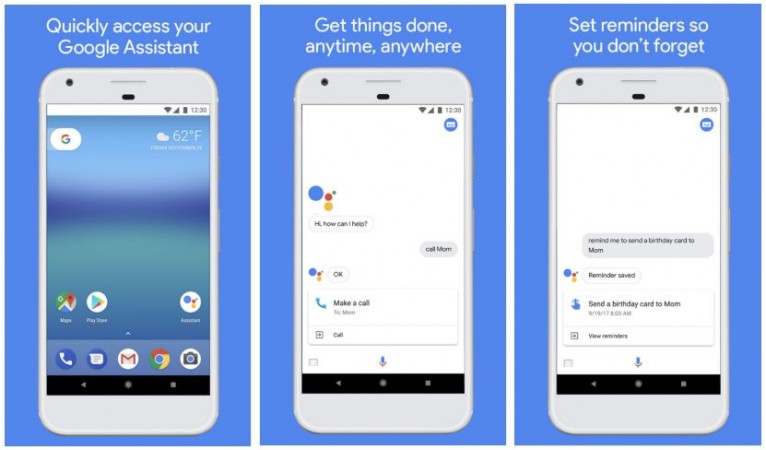 In both the instances, the humans were never able to get the slightest sense of feeling that the person on the other side was a voice simulated by Duplex application. The conversation left many people in the audiences in awe and disbelief of just what happened in front of them.
Within hours, this demo led to a huge debate on social media, where some expressed apprehension of negative aspects of AI, claiming it might lead to job loss in call centres and others went little extreme, by stating it might one day take over the planet from humans like the Terminator made popular by Arnold Schwarzenegger.

Google was quick to allay the fears by stating that the Duplex will make itself known to the person on the other side that it is the Google Assistant and only then, the conversation will continue provided the latter agrees so.
Now, Google, in a bid to get feedback from people, has begun releasing the Duplex feature to Pixel series phones of select people in the US.
Those lucky users can make use of Google Assistant to booking table restaurants in pilot cities of the US including the New York, Atlanta, Phoenix, and San Francisco, reported Venture Beat.
Based on the initial reaction, it is expected to roll-out Duplex feature with more capabilities to global Pixel phone users in coming months.