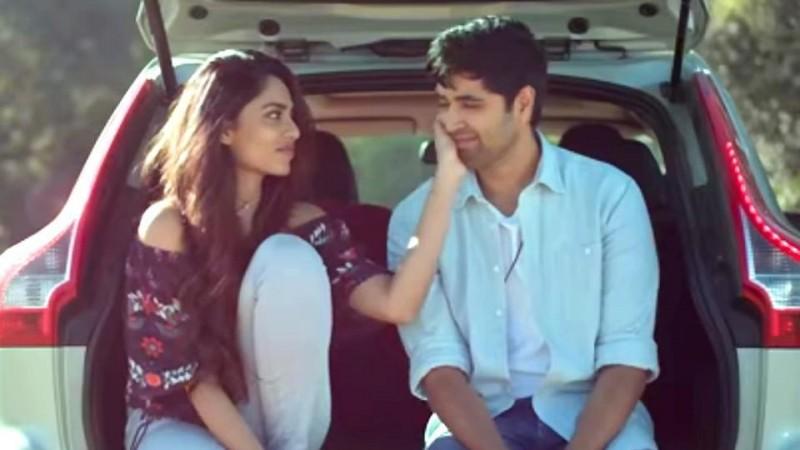 Goodachari has struck a chord not just with critics and audience, but also with many celebs including Mahesh Babu and Nagarjuna, who have hailed Adivi Sesh for his scripting and acting.
Written by Adivi Sesh, Goodachari is spy thriller film, which revolves around the story of Gopi alias Arjun (Adivi Sesh) is brought up by his uncle Satya (Prakash Raj) after the death of his father during a secret mission. He gets recruited by Trinetra (RAW agency) and is trained for taking down a terrorist group. But he ends up becoming the most wanted for Trinetra. How he proves his innocence forms the crux.
Goodachari has received extremely positive reviews from the audience and critics, who said that it is beautifully-shot espionage film in a limited budget. It is quite engaging with right mix of thrilling moments and emotion. After hearing the positive talk, many celebs watched the movie and took to Twitter to share their reviews with their followers. Here are their reviews on Goodachari.
Mahesh Babu: Goodachari is a very impressive attempt in making a slick spy-thriller in Telugu. It's crisp, fast & gripping. Loved the performances of all the actors. @AdiviSesh shines all through. Congratulations to the entire team!
Nagarjuna Akkineni: A must watch #Goodachari outstanding work by @AdiviSesh and team!!
Akhil Akkineni: Saw one of the most special films in quite some time ... #Goodachari my man @AdiviSesh has pulled of something to remember. I salute the whole team ... congratulations guys take a bow.
Allari Naresh: Hats off to the entire team of #Goodachari for a superbly executed story with stunning visuals. A combined effort from all the artists supported by strong technical expertise...had me glued! @AdiviSesh @AnilSunkara1 @peoplemediafcy @IamJagguBhai @prakashraaj @iamMadhuShalini
Sudheer Babu: You killed it @AdiviSesh so so happy for you.what an effort dude I am just not talking about your onscreen act but your offscreen effort as well.On the project for almost 2 years, never let the negative energy to creep in &.....& to make a product like this with a shoe string budget andhari nudhuti ratha brahma rasthe nee ratha nuvve rasukunnavu... you deserve every bit of it congrats Sashi,Shani,@vennelakishore & team, also Tq for making Darshan part of #goodachari #abhishekpictures
Anasuya Bharadwaj: Inka?? #Goodhachari Gopi 116 next mission yekkada yeppudu???? @AdiviSesh You are the change!! What the screenplay!! What the story!! What the film!!! #PROUD Congratulations team #Goodhachari
Sumanth: Went with sky high expectations, which were met /surpassed! Stand proud @AdiviSesh (your passion for filmmaking is second to none), @sashikirantikka, @Deonidas, #SricharanPakala (what a score, man), @IamJagguBhai... and my dearest sister #Supriya! Congrats team #Goodachari.
SS Karthikeya: Chari.. #Goodachari.. Maa goodachari 116.. absolutely loved every bit of it.. great job bro @AdiviSesh .. could see your and teams passion in every frame.. definitely an inspiration for us young filmmakers on much can be done in a limited budget.. way to go!
BVS Ravi: Who said a spy doesn't have human emotions and internal conflicts? By Weaving a fool proof script n making a strong statement as an actor, @AdiviSesh proves a point or two! #Goodachari is a must watch.
Gopi Mohan: #Goodachari A well made movie in TFI, in a shoestring budget.Planning wise & crafts wise,it's a case study film.I appreciate the Producer's @peoplemediafcy @AbhishekOfficl @AbhishekPicture @AnilSunkara1 & C.P @vivekkuchibotla for believing the content&vision of @AdiviSesh &Team #Goodachari has good star cast.Great performances by key characters @IamJagguBhai @prakashraaj @anishkuruvilla #Madhushalini @sobhitaD #SupriyaYarlagadda is a surprise.She looks great in her role. @vennelakishore did a fantastic job. Congratulations to the entire cast & crew.
Lokesh Nara: Thoroughly enjoyed the fast paced, thrill-a-minute spy film #Goodachari. Great work by Adivi Sesh, Shobhita Dhulipala, Prakash Raj, Shashi Kiran and other members of the crew.