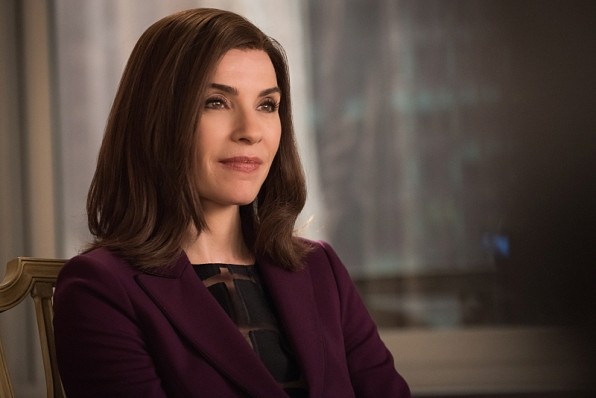 "The Good Wife" Season 6 ended with a surprising finale and the biggest question arising in the viewers' minds is whether Alicia Florrick (Julianna Margulies) would team up with Louis Canning (Michael J Fox) to move against Diane Lockhart (Christine Baranski) and Cary Agos (Matt Czuchry).
The popular CBS legal drama showed Louis' desperation to take revenge on law firm Agos/Lockhart/Lee after it terminated his wife Simone Canning (Susan Misner). Towards the end of sequel, he decides to partner with the protagonist, probably to use her as a weapon for his retaliation.
Although Margulies' character is yet to give an answer to the rival attorney, it can be assumed that she will never harm her long-time friends. But, it does not mean that she will never join hands with Fox's character as she is currently jobless and is looking for an efficient partner to begin a law firm with, after Finn Polmar (Matthew Goode) chose his own path.
Meanwhile, speculations suggest that Alicia will once again try out her luck in politics by running against her husband Peter Florrick (Chris Noth). However, since "The Good Wife" fans have already made it clear that they would like to see their favourite character in the courtroom, the possibility for this plotline is very bleak in the upcoming season.
Earlier, Margulies had teased about Emmy and Tony Award-winning actor David Hyde Pierce's return to the show as Frank Prady. So, it remains to be seen whether the two will join hands to begin a new business or not.
Since CBS is yet to release the premiere date for the legal drama, fans will have to wait a little longer to know more about the characters in the series, especially, those standing on the crossroads of their lives.