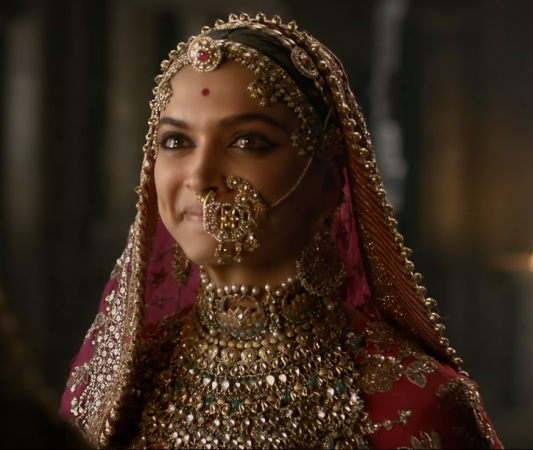 Deepika Padukone-starrer Padmaavat has been having a superb run at the box office, despite still being banned in three states – Rajasthan, Haryana and Gujarat. However, reports suggest that the ban in Haryana and Gujarat are likely to be removed soon, but things are still not certain in Rajasthan.
Padmaavat was banned in Bihar as well but it was removed on Monday, following which the film has been running successfully in the state. The theatre owners apparently wanted to start screening of the film on the scheduled date, but could not do that due to lack of security arrangements from the authorities.
Also read: Man misbehaved with 14-year-old Deepika Padukone: Here's what Padmaavat actress did next
"We would have opened on Wednesday night (January 24), like other parts of the country. But after promising us security bandobast to protect us against threats from the Karni Sena, the local administration backed out. It was only after repeated reminders that security was provided from Monday morning, and we are running to full houses peacefully. We also got an assurance from the Karni Sena that it was safe to run the film," The Asian Age quoted a theatre manager in Patna as saying.
The report further stated that Sanjay Leela Bhansali's Padmaavat is likely to get released in Haryana and Gujarat soon too, but it may take time to hit the screens in Rajasthan.
"The team has been relentlessly processing the modalities for a release in Gujarat and Haryana. A solution is on the way. The film may release in these two states by the end of this week. But Rajasthan is another ballgame altogether — there, the release may take time," a source told the publication.
Padmaavat, if released in Haryana and Gujarat, will witness even more jump in its box office collection. The film has been breaking several box office records and has been earning big over the weekdays as well. In such a scenario, release in the three states of Haryana, Gujarat and Rajasthan will certainly give the film a big hike in its business at the domestic market.
The magnum opus has had faced massive protests from Rajput outfits, especially Karni Sena, for allegedly having objectionable scenes of Rani Padmavati's character. Owing to the protests and threats, the state government of Haryana, Gujarat, Rajasthan and Madhya Pradesh had banned the film citing law and order situation.