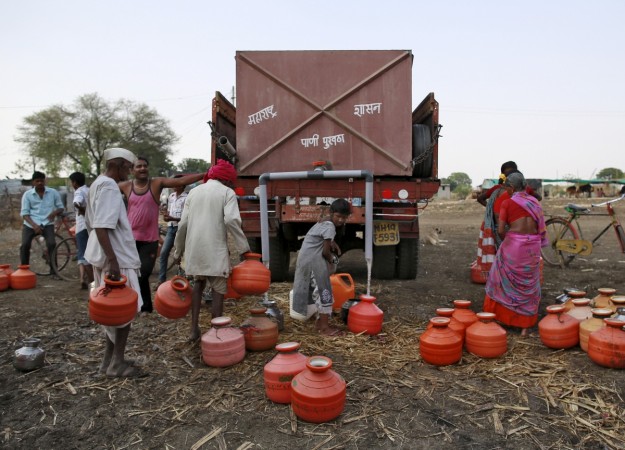 The India Meteorological Department (IMD) has predicted above normal rainfall in the country this June onward. The Indian government is expecting the monsoon would give a boost to the agricultural sector, however, India wing of a London-based think tank has reportedly said this year's monsoon would not be enough to end the drought crisis in the country.
Groundwater level has declined so much after two years of drought that even above average rainfall as predicted by the IMD will not be enough, Nitya Jacob, head of Policy for WaterAid India, told CNN. "Even if the monsoon is good, it cannot compensate," he said.
Reservoirs and river basins in India have also dried up. Major reservoirs are 79 percent empty, according to the Central Water Commission data, and around 75 percent of river basins have water less than the 10-year average.
Extremely high temperatures in 2015 and the poor monsoon in the last two years have primarily led to the depletion of groundwater in the country. The temperature this summer has been recorded between 40 degree Celsius to 47 degree Celsius.
"This has had a huge impact on groundwater supplies. We are seeing that people don't even have enough water for drinking," Jacob said.
The prevailing drought situation in the country has affected the agricultural and rural section of the society. The agricultural market suffered adversely in the last two years due to rainfall deficit of 14 percent in 2015 and 12 percent in 2014.
Several farmers in parts of the country, including the Marathawada region in Maharashtra, have committed suicide in the last couple of years. According to a report in mid-February, at least 124 farmers committed suicide in 45 days in Maharashtra.
At least 1,100 farmers were reported to have committed suicide in eight districts of the Marathwada region in 2015.