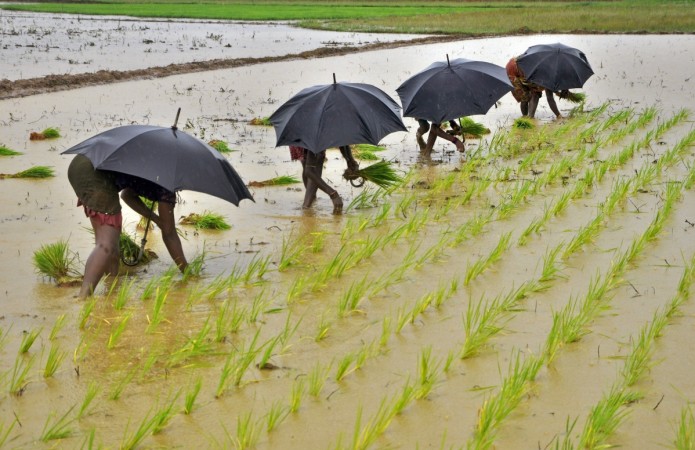 The South-West Monsoon will bring above normal rainfall in India this year, the India Meteorological Department (IMD) predicted. The rainfall will be fairly well distributed across the country, which has witnessed two consecutive droughts.
The normal range of monsoon rainfall is 96 percent to 104 percent of the long period average (LPA) and it is considered above normal when it is between 105 percent and 110 percent of the LPA.
There is a 94 percent "probability that monsoon will be normal to excess," the Mint quoted IMD director general LS Rathore as saying.
"Rainfall in the country as a whole for 2016 South West monsoon (June 1 to September 30) is likely to be above normal by 104 per cent to 110 per cent of the long period average," the Hindu BussinessLine quoted Rathore as saying at a press conference Tuesday.
The prediction will come as a relief to farmers as they start sowing summer crops between June to September. The agricultural market suffered adversely in the last two years due to rainfall deficit of 14 percent in 2015 and 12 percent in 2014.
Last year's poor rain was thought to have been caused by El Niño condition, which is apparently unusual warming in the Pacific Ocean. Australia's weather office has predicted strong La Niña, a weather pattern that would fade away the effect of El Niño and result in better rains.