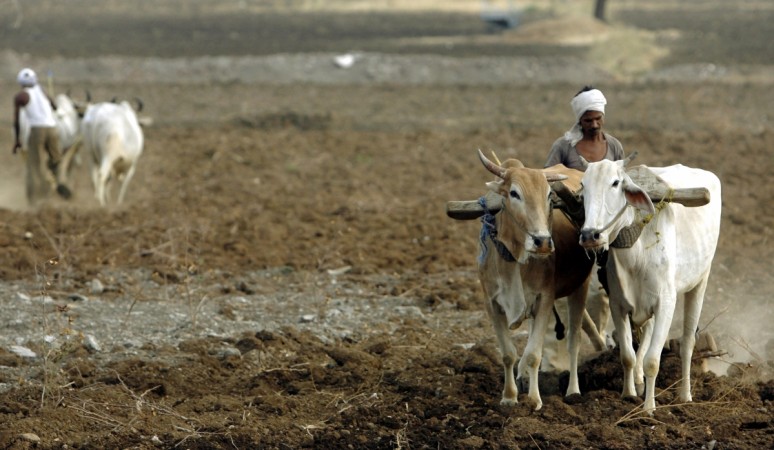 At least 124 farmers have committed suicide since January this year, the Maharashtra government informed the Bombay High Court on Tuesday. At least 20 of these suicide cases were reported from Osmanabad district alone.
A division bench of Justices Naresh Patil and A Sayed had last week asked the state government to submit a detailed report on the cases of farmers committing suicide in the state after a report in news daily suggested that 89 farmers committed suicide in the Marathwada region last month, the Indian Express reports.
"The figure is very alarming...in the last one-and-half months, 124 farmers have killed themselves. We would like to know from the government what steps are being taken to stop this," Press Trust of India quoted Justice Patil as saying.
The bench also sought report on measures the Maharashtra government has taken to tackle the drought situation in the Marathwada region. The Bombay High Court's directives were based on a Feb. 8. report by the Indian Express.
"In January this year alone, as many as 89 farmers ended their lives. We want to know the reasons for these suicides...Your steps to tackle the situation do not seem to be yielding result," Justice Patil told advocate Abhinandan Vagyani representing the state government.
Last year, at least 1,100 farmers had committed suicide in the eight districts of the Marathwada region.
Farmers Distress Management Task Force head Kishore Tiwari reportedly blamed government officials for the high rates of suicides in Marathawada. Several schemes were launched help farmers come out of difficult situations, however, they seem to be of little or no help.
"It is clear that the government officials, especially at the local levels, have failed to create confidence among the farmers regarding several government schemes intended to benefit them. The high rate of suicides only highlights the fact that there was a pressing need to double up efforts to reach out to the farmers in nook and corner of the Marathwada region," Tiwari said.
Last year, at least 300 suicide cases were reported in the region between January and May, which is almost double of what was reported in the last 45 days.
Tiwari, however, said that "it will take sometime to overcome the problem" as the "current suicide phenomenon could be a fall-out of the 'accumulating depression' of years of poor rainfall and crop failure."