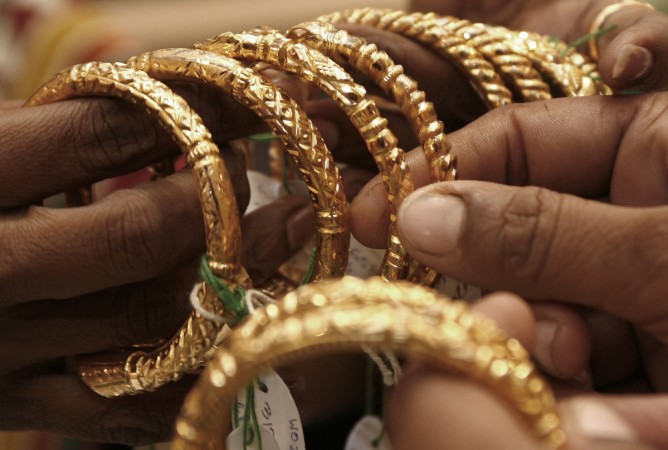 Gold prices in India not just dropped below the psychological mark of Rs. 30,000 per 10 gm in May but also ended up losing more than 4 percent. In contrast, the S&P BSE Sensex rose 4 percent.
The spurt in stock markets was due to a slew of good news ranging from the prospects of an above-normal monsoon, better-than-expected corporate earnings and rebound in crude oil prices.
On the other hand, gold prices remained weak for most part of the month for reasons that included subdued demand as retail investors postponed purchases since prices were high at the beginning of the month.
The possibility of an interest rate hike by the US Federal Reserve resulted in the yellow metal falling below the psychological mark of $,1200 per ounce in the international market.
Explaining the co-relation between interest rates and gold prices, Marketwatch said that a hike in interest rates results in the US dollar appreciating, which in turn makes people shun gold that does not yield interest.
Gold futures lost $76 per ounce, or 6 percent lower, from the April closing of $1,290.50 per ounce, in May, marking the first monthly loss for the yellow metal in 2016, the website added.
The metal had hit a high of $1,300 per ounce on May 2 on the back of a weak US dollar, The Week had reported.
Silver, too, lost 6.70 percent during the month on weak demand.