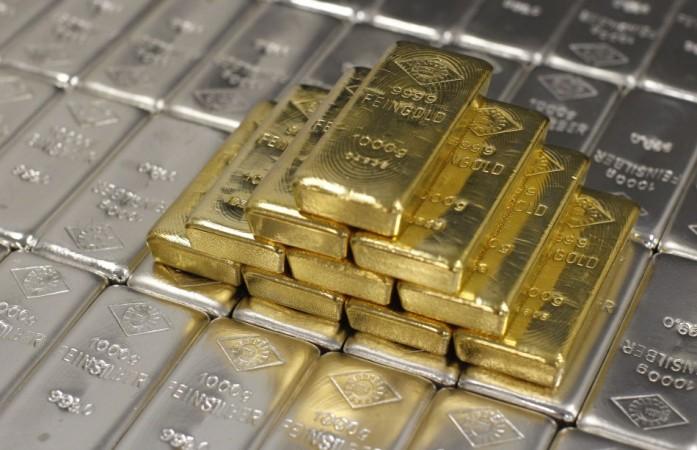 Gold prices touched an all time high of ₹31,400 per 10 grams on Monday, with the metal gaining ₹860 in six trading sessions amid strong global cues.
Global gold spot prices hit its highest in the bullion market since mid-April, after the U.S. Federal Reserve stimulated hopes of further monetary easing to bolster economic growth, thereby influencing trading sentiments.
With market sentiment that the yellow metal may touch ₹32,500 in the peak season, gold traders are expected to take a plunge into buying. According to analysts, prices have more than doubled since 2008 on account of high speculative and investment demand for the metal, Economic Times (ET) reported.
"Gold has already given a 10% return in the first eight months of this year. Some may liquidate gold now but they will again return to the market shortly. Gold may touch Rs 32,500 per 10 gm sometime around Diwali," Popley & Sons Director Rajiv Popley, told ET.
With the festive season still on the way, India's gold consumption and imports will see a decline amid the subsequent price rise. Imports to India are expected to decline by 26 percent to 250 tonnes in 2012, according to a Reuters report.
Bullions traders are seeing red with the surge in gold prices, saying that sales have dropped by as much as 50 percent. "I do not foresee any change in buying patterns in the near term."Overall, the sentiment is very sluggish. Diwali alone may provide some respite," MD of Mumbai-based NIBR Bullion Hermesh Arora said.
(With inputs from Reuters)