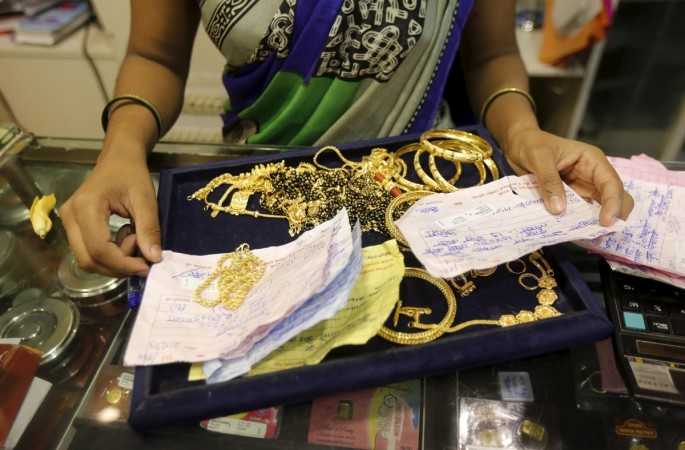 Gold prices extended gains for the seventh consecutive session on Saturday, reaching a nine-month high of Rs 27,700 per 10 grams at the bullion market.
The rally in the yellow metal prices was largely underpinned by strength in the metal's prices in the overseas market and sustained buying by jewellers to meet the demand in the ongoing wedding season. Silver prices also traded steady on the day, closing at Rs 35,800 per kg.
In the overseas markets, gold prices rose 1.5 percent to end at $1,173 an ounce on Friday, supported by an increase in safe-haven demand amid growing concerns over global economy.
"Over the year as a whole gold should benefit from a revival of demand for inflation hedges and from strong buying in emerging economies. And in the meantime, gold's renewed resilience has reminded investors worldwide of its appeal as a safe haven," said Capital Economic in a note.
Besides, the mixed economic data in the US had lent support to the precious metal prices. Investors stepped up buying gold on the expectations that uneven US growth data could delay further interest rate hikes by the Federal Reserve.
"Gold is currently living up to its reputation as a safe haven in uncertain times," said Commerzbank Corporates & Markets in a note.
Overall, gold prices have gained by more than 10 percent since the beginning of the year. The uptrend in the metal prices was also partly helped by a sharp volatility in global equity markets.
"The price rally in the precious metals sector is being driven by a triad comprising a weaker US dollar, falling US bond yields and weaker stock markets," Commerzbank added.