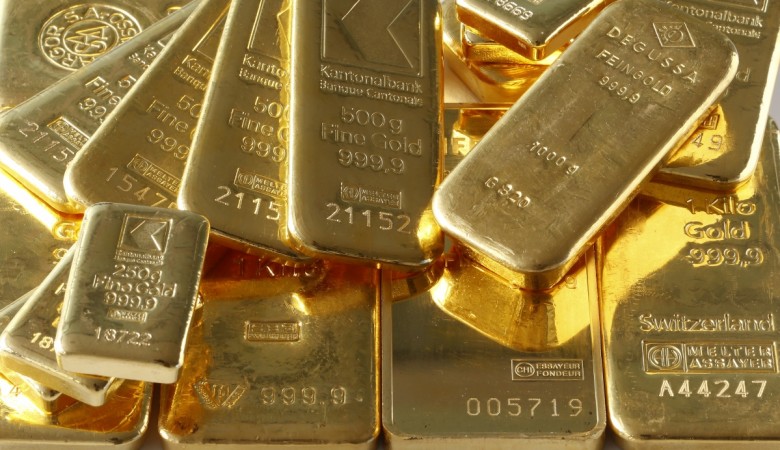 With stock markets on a free fall, gold prices have been rising sharply since the beginning of the year. In India, gold prices breached the Rs 29,000-mark during the day to touch a high of Rs 29,230 per 10 gm for April delivery, after opening at Rs 28,350.
The yellow metal was trading at Rs 29,185 at around 4.30 p.m., up Rs 868, or 3.07 percent from its Wednesday close in Delhi.
The market rout in stock markets globally down to multiple concerns such as slowdown in China, Europe and the US falling crude and commodity prices have triggered a rally in gold prices worldwide, with investors flocking to the safe-haven metal in large numbers.
Spot gold prices in Delhi closed at Rs 28,800 per 10 gm, up Rs 215 from Wednesday's close.
Though the metal is far away from its all-time high, the upward march is in sharp contrast to prediction made at the end of last year when prices of the yellow metal were expected to plunge below $1,000 an ounce in 2016.
"We are fairly constructive on the US dollar given that the rate cycle in the US is quite the opposite of the rate cycle in the rest of the world. That's going to put downward pressure on gold prices and a break below $1,000 is potentially in store," Seamus Donoghue, CEO of Allocated Bullion Solutions, had said last December.
In India, gold prices touched an all-time high of Rs 33,790 on Aug. 28, 2013, the day when the Indian rupee touched its all-time low of 68.85 against the US dollar.