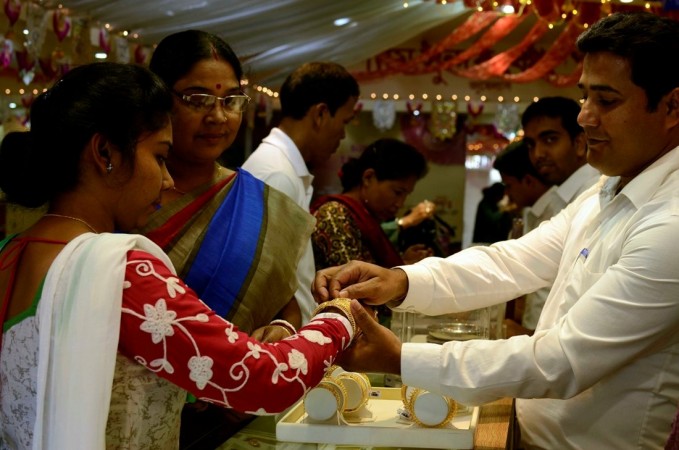 Gold prices hitting a 28-month high on Wednesday was just the commencement of a bull rally, which will be aided by global uncertainties such as Britain leaving the European Union (EU). The inability of the U.S. Federal Reserve to hike interest rates is only adding to investors' fears who are seeking protection in the safe-haven asset.
"Gold thrives on financial risk. When people look for a store of value, a currency hedge, a way to protect their wealth, they go to gold," VanEck gold and precious metals strategist Joe Foster, told CNBC on Wednesday.
In India too, gold prices touched a high of Rs. 31,050 per 10 gm on global cues. Silver prices also firmed up to cross the Rs. 47,000 per kg mark in Delhi's bullion market on Wednesday.
In line with the spurt in gold prices, net asset values (NAVs) of gold exchange traded funds (ETFs) have also been gaining over the past few trading sessions. On Thursday, most of the gold ETFs were trading with gains in the range of 0.60 to 2.40 percent on the National Stock Exchange (NSE).
The biggest gainer was UTI Gold Exchange Traded Fund, whose NAV was up 2.4 percent at around 11.50 a.m, followed by Kotak Mutual Fund - Gold Exchange Traded Fund at 1.80 percent.
The NAVs of 12 of the 13 gold ETFs hit a 52-week high on Thursday in intraday trading, according to NSE data.