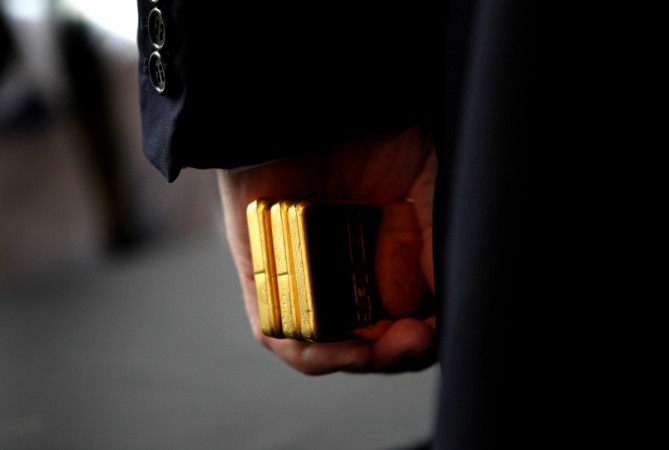 Gold prices spiked on Thursday (Feb 9) to reach almost three-month high over risk of election results triggering political uncertainty in Europe, adding to the existing confusion on account of US President Donald Trump's policies. In India, gold gained Rs 60 to close at Rs 29,900 per 10 gm.
"Gold prices continue to rally as prices hover near three month highs on the international as well as on the domestic exchanges. Risks from elections in Europe and uncertain policies of the Trump government create grounds for gold prices to rise higher," Prathamesh Mallya, chief analyst (non-agri commodities & currencies) at Angel Broking, said in a note.
The possibility of France following Britain in exiting Europe is a cause for concern.
Presidential candidate and far-right leader of France Marine Le Pen has said either the European Union (EU) mends ways or will fade away. "Either the EU gives French people back their territorial sovereignty, borders, control over their economy, control over their currency and the superiority of their laws, or I will say to the French people that we should leave the EU," she reportedly told the BBC in an interview to be broadcast on Thursday, according to politico.eu.
"Either it [the EU] radically and deeply changes, and it abandons its authoritarian character, or it will die," she added.
France goes to polls in April this year to choose a new president even as the incumbent Socialist Party's Francois Hollande has decided not to seek a second term. Pen belongs to the National Front. Emmanuel Macron is the other candidate, an independent who represents a centrist view.
In all, there are four candidates — Francois Fillon (Les Republicains), Benoit Hamon (Socialists), Marine Le Pen (Front National) and Emmanual Macron (Independent).